Truman (aka. Kazuri's Struck By The Truth With LockeStar CGC BCAT)
DOB: Aug 1 2018
Truman is the son of Arrow and Blake (CH Orchard Hill True Enough) owned by Mia Lawson from Zolesia Cavaliers. I tried hard not to fall in love with him, but he had the most stunning head as a newborn and then when he started to move it was obvious that he was well put together also.
He has already garnered 9 points towards his CH title including winning a 5 point major by winning Best of Variety and beating 3 specials. I know it wont take long to get those extra points.
Since we believe dogs are more than just their looks, Truman completed his "Good Canine Citizen" award easily at 7 months old, and has also been enjoying Fast Cat trials – he gets so excited rearing up to chase the "rabbit".
While we bred Truman, we co-own him with Alisha from Lockestar cavaliers and Kim Legrerretta and Sue Gray from KoLaci Cavaliers in California. He now lives with Kim down in Ramona and is thriving with her. Their first weekend in the ring they won BOW under esteemed judge Pat Trotter.
Health clearances: EF/CCS negative (by parentage), Eyes cleared (Oct 2018)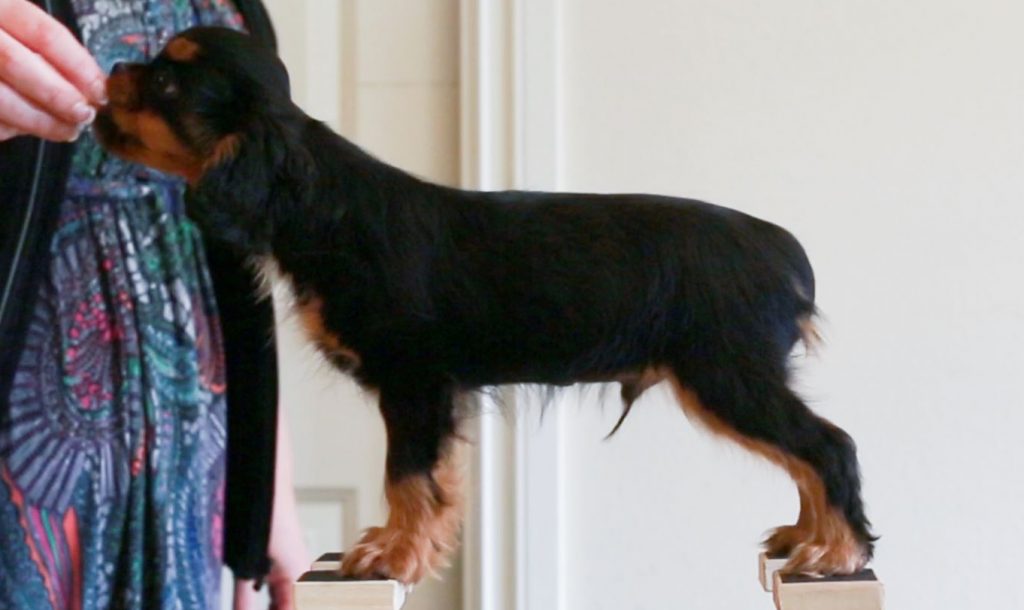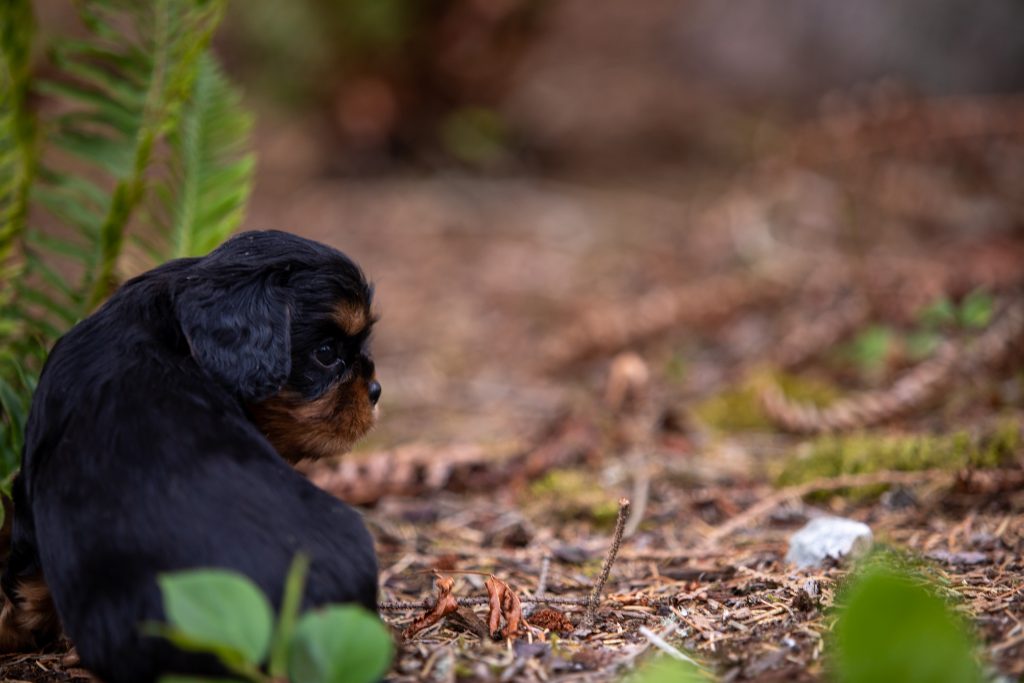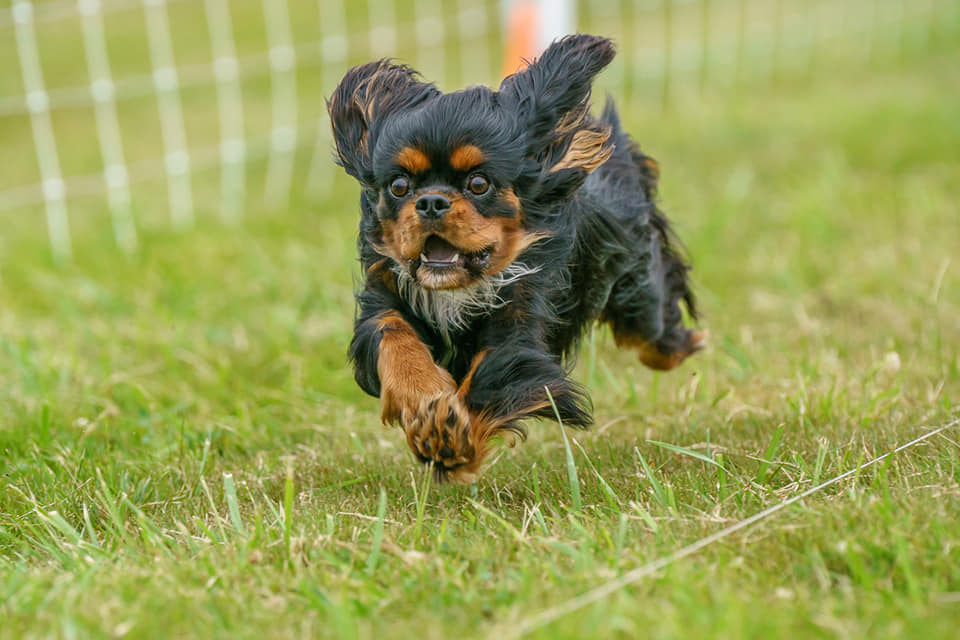 Truman winning his 5 point major over 3 specials