~~
Please note that I have a waitlist existing for both beagles and cavaliers.  It might be 12 (or more) months before a puppy is available at this stage.
2020 beagle breeding plans.
We bred Mia (CH Foxtail's Need For Speed) to Ryker (GCh Starbuck & Manabay Boldly Go Fourth, TKN, BCAT, NW1).  She had 2 girls and 2 boys.  This is most exciting as Mia has missed getting pregnant 3 times in a row, and is now at 6 years old, so this was to be her final attempt.  I am so grateful it took.  Her litter is being raised in Sacramento CA with my co-breeders Mike and Karen Kurtzner.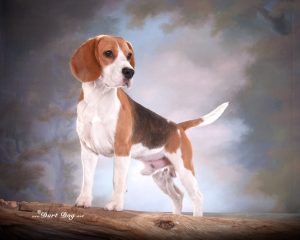 We bred Vixen (CH Hailstorms Feeling a little Foxy at Kazuri) to a dog that passed away many years ago to bring back an old but wonderful pedigree – BJ  (BIS CH Tashwould De Ja Vu).  Vixen had 5 puppies on the 29th May – 3 boys and 2 girls. Mom and babies are doing wonderfully.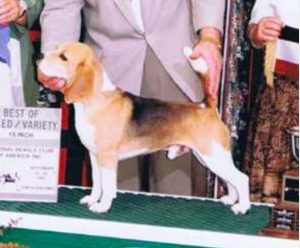 We bred Madison (CH Dreaming of the Race) to Buddy (CH Langrigg The Cake Boss ).   This is Madison's retirement litter as she is 6. On May 27th she whelped 6 beautiful healthy babies – 4 boys and 2 girls.  Mom and babies are doing wonderfully.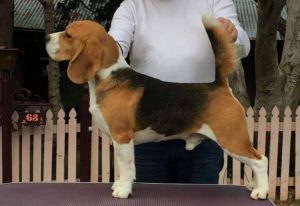 We bred Allie (CH Bory Wood Velvet) to Peyton (GCH Malarky in Good Company ).   Allie fell pregnant but absorbed the litter, and so there will be no puppies coming in March 🙁  We will try again later this year when she comes in again. We are so sad.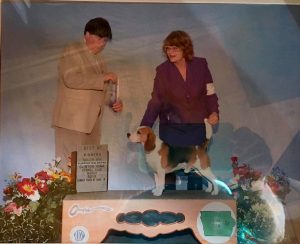 ~~
2020 Cavalier breeding plans:
There is a current waitlist for these litters.  You are welcome to contact us to be placed on the waitlist also but there may or may not be something available from one of these litters.
We have plans to breed Chloe (Kazuri's Chloe Lynn) to Taz (can CH Embee's Tasmanian Night) when she comes into season sometime in the fall.  This is a BT x BT breeding so BT and Rubies expected, but we could get a surprise parti color.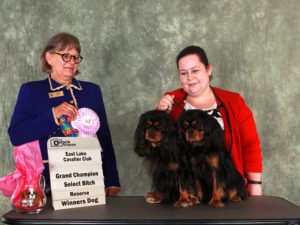 I have plans to breed Charlotte (LoKazuri Star's Fourth In Line) to Donny (CH Covington Hopjack at KendallKastle).  This is a tri x Blenheim breeding and so only tri or Blenheim puppies are expected.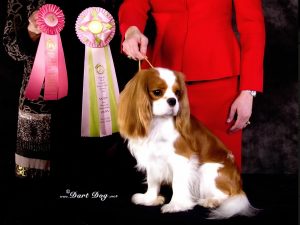 ~~~~
If you are interested in being considered to own a Kazuri puppy, please fill out our questionnaire here or  contact me at sarah.sweetman@outlook.com   You may have to wait for your perfect fur baby.  But we promise the wait will be worth it.  🙂
Please check the FAQ page for many answers to the questions you might have.
Kazuri puppies can be sold as companion pets or to approved show homes.   In either case, they come with AKC registration, microchipped, their first vaccines, dewormed and vet checked.  We also provide a few weeks worth of food so you can keep consistent with what they are currently on.