~~ Updated March 2021 ~~
Please know that because I have a small breeding program and there is normally a 6-12 month wait for a puppy from us. **Right now I am NOT accepting any more applications for waitlist families as my waitlist is full. Please keep an eye on my website/blog if you are interested in one of my puppies specifically, as this could change in the future. But right now, I have more than enough.**
2021 beagle breeding plans.
Allie is confirmed pregnant to Leo – CH Kazuri's Hear Me Roar– and due at the end of April.  Only tri puppies are expected.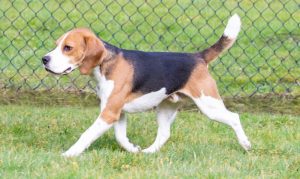 We plan to breed our new CH Rosie in the Summertime of 2021 to our rising star USA #2 Nick (Group winning/placing GCH Kazuri's All I Want For Christmas).  Only tri puppies expected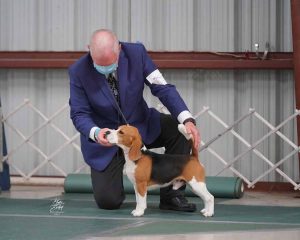 We are still working out our other 2021 beagle breeding plans.
2021 possible litters that we are considering (please note that these are not set and could change):
A final retirement litter from Vixen
A first litter from Echo once her CH title is obtained and health clearances are done.
A final retirement litter from Emmy
~~
2021 Cavalier breeding plans:
There is a current waitlist for these litters.  You are welcome to contact us to be placed on the waitlist also but there may or may not be something available from one of these litters.
Charlotte and Angel's Pride Zakkary had 4 beautiful babies on March 27th.  All of these babies are spoken for but you are welcome to look at the blog to watch them grow.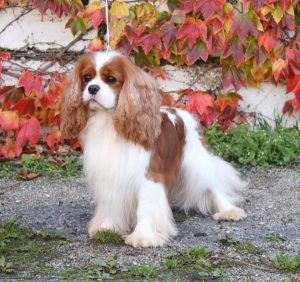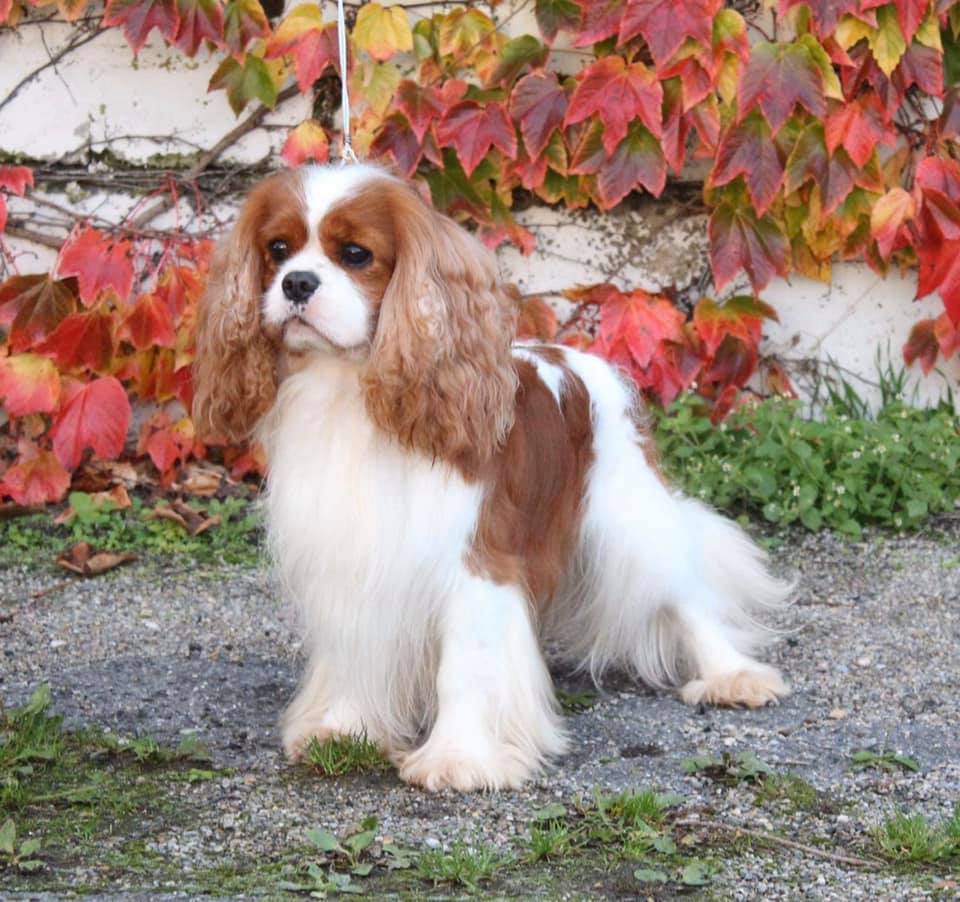 I have plans to breed Summer (Kazuri's Sweet Summertime Kisses) to Donny (CH Covington Hopjack at KendallKastle) late 2021.  This is a  Blenheim breeding and so only Blenheim puppies are expected.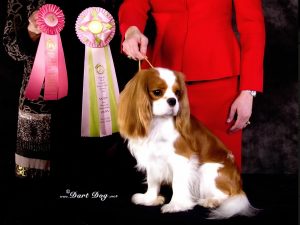 We plan to breed Phoenix (Kazuri's On The Wings Of Love TKN) to either Benny (GCH Torlundy Courtlore Who's Got The Button) or his son Christopher (Lockestar Hundred Acre Wood) in the Spring of 2021.   I am trying to decide which is a better match for her.  There are pros and cons for both matches.  As this is a Ruby to Blenheim breeding, so we could get either of those in this litter.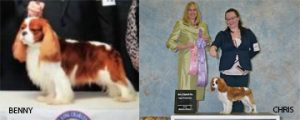 ~~~~
If you are interested in being considered to own a Kazuri puppy, please fill out our questionnaire here or  contact me at sarah.sweetman@outlook.com   You may have to wait for your perfect fur baby.  But we promise the wait will be worth it.  🙂
Please check the FAQ page for many answers to the questions you might have.
Kazuri puppies can be sold as companion pets or to approved show homes.   In either case, they come with AKC registration, microchipped, their first vaccines, dewormed and vet checked.  We also provide a few weeks worth of food so you can keep consistent with what they are currently on.