~~ Updated March 2022 ~~
Please know that because I have a small breeding program and there is normally a 6-12 month wait for a beagle puppy from us.  It could be more or less time depending on how many litters we have, and how many puppies Mother Nature gives us.  Sometimes we get just one and so that means the waiting time is longer than if we get a full litter or we get a litter of all one gender making the wait time for the other gender longer.  It is for this reason we don't take deposits for any specific litter.
**Right now I have a full waitlist for cavaliers and beagle girls – it looks like at least 12 months for them, so I am not taking any more names at this time for either – sorry**
2021 beagle breeding plans.
CH Emmy and USA #1 Nick (MBIS MBISS GCHS Kazuri's All I Want For Christmas) hope to have puppies this spring (2022).  Stay tuned for an announcement coming soon hopefully.  Please note that pet puppies may not be available due to wanting to take our time to really assess this litter.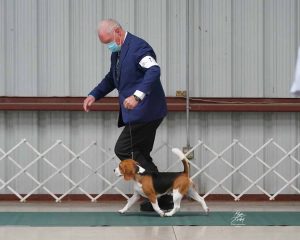 I am hoping Rosie will be bred to Tyler (GCHB Fanta's Brand Dream On at Pun Kotzky)  I believe this will be a typey litter and I am excited to see it come to fruition.  She is expected to come into season in the late Spring/Summer.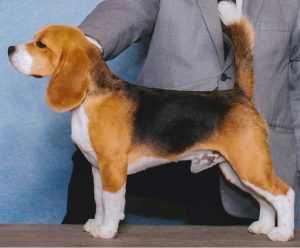 A first litter from Violet most likely to Arthur – (Bill T's August Rush To Alpenglow)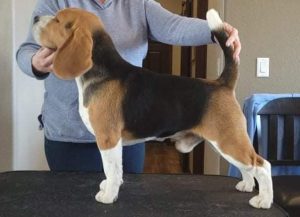 We are still working out our other potential 2022 beagle breeding plans.
We may be Echo (CH Kazuri's Feeling The Siren's Call) – stud dog undecided
~~
2021 Cavalier breeding plans:
There is a current waitlist for cavaliers so I am NOT taking any names for cavaliers right now.  I have had several missed breedings over the last year and had to take one of my girls out of my already small breeding program due to failing a health test.  So, I hope you understand why I can't take on new families and why current families have to wait longer than expected.
.
~~~~
If you are interested in being considered to own a Kazuri puppy, please fill out our questionnaire here or  contact me at sarah.sweetman@outlook.com   You may have to wait for your perfect fur baby.  But we promise the wait will be worth it.  🙂
Please check the FAQ page for many answers to the questions you might have.
Kazuri puppies can be sold as companion pets or to approved show homes.   In either case, they come with AKC registration, microchipped, their first vaccines, dewormed and vet checked.  We also provide a few weeks worth of food so you can keep consistent with what they are currently on.