~~
2020 beagle breeding plans.
We bred Emmy (CH Kazuri's Dreaming of an Emmy) to Ben (BIS BISS Kahootz Chase Manhatten via 22 year old frozen semen.  Ben was the #1 beagle in the US for '97, '98 and '99 and was the sire of the year in '99.  He finished his career with 29 BIS, 131 Gp1 placements, 64 gp2s, 34 gp3s and 21gp4s – that's not an easy feat.  Emmy gave birth during the Oscars to 4 girls and 3 boys. We couldn't be more thrilled.  These puppies were born and will be raised with co-breeders Mike and Karen in Sacramento CA.  I have no idea if any of these puppies will be available – we will start making decisions closer to 7-8 weeks.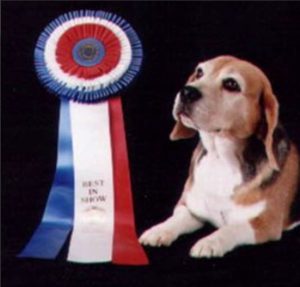 We bred Allie (CH Bory Wood Velvet) to Peyton (GCH Malarky in Good Company ).   Allie fell pregnant but absorbed the litter, and so there will be no puppies coming in March 🙁  We will try again later this year when she comes in again. We are so sad.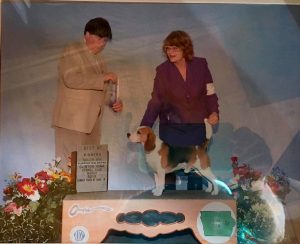 We plan to breed Mia (CH Foxtail's Need For Speed) to Ryker (GCh Starbuck & Manabay Boldly Go Fourth, TKN, BCAT, NW1).  I am excited about this breeding.  Only tri puppies expected.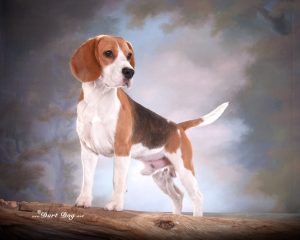 We plan to breed Vixen (CH Hailstorms Feeling a little Foxy at Kazuri) to a dog that passed away many years ago to bring back an old but wonderful pedigree – BJ  (BIS CH Tashwould De Ja Vu).  We have our fingers and toes crossed for this breeding as it will be done via frozen insemination.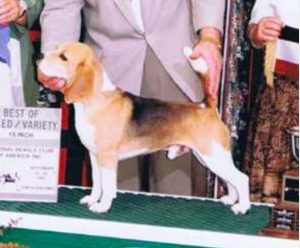 ~~
2020 Cavalier breeding plans:
There is a current waitlist for these litters.  You are welcome to contact us to be placed on the waitlist also but there may or may not be something available from one of these litters.
We bred Paris (Kinvaar Kiss This) to "Denny" – (CKCSC-USA CH & AKC CH Covington Designed By Time).  Only Blenheim puppies  will be expected since both parents are Blenheim.  She has 5 Blenheim puppies – 3 girls and 2 boys.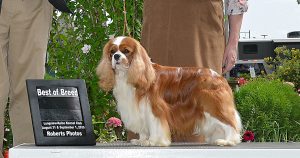 We have plans to breed Chloe (Kazuri's Chloe Lynn) to Taz (can CH Embee's Tasmanian Night) when she comes into season sometime in the fall.  This is a BT x BT breeding so BT and Rubies expected, but we could get a surprise parti color.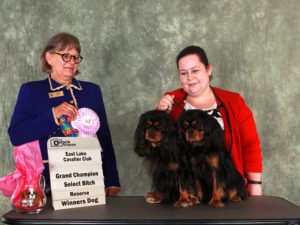 ~~~~
If you are interested in being considered to own a Kazuri puppy, please fill out our questionnaire here or  contact me at sarah.sweetman@outlook.com   You may have to wait for your perfect fur baby.  But we promise the wait will be worth it.  🙂
Please check the FAQ page for many answers to the questions you might have.
Kazuri puppies can be sold as companion pets or to approved show homes.   In either case, they come with AKC registration, microchipped, their first vaccines, dewormed and vet checked.  We also provide a few weeks worth of food so you can keep consistent with what they are currently on.