Kiss decided to surprise us by going into labor a couple of days early also.  Once she was done, we knew why as she was FULL with 7 babies in her belly.  She had NO more room left.
First born was a big Blenheim boy.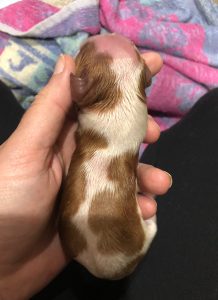 next was a tri girl
followed by another tri girl
l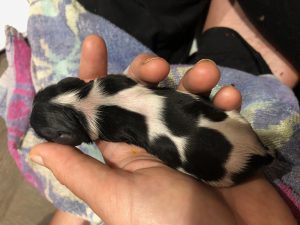 and then another tri girl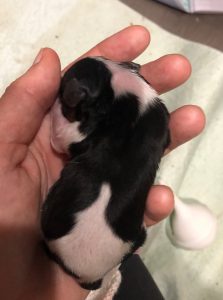 and then a little Blenheim girl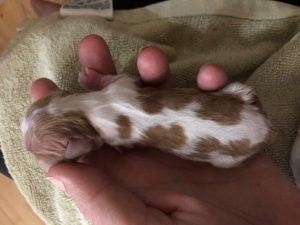 and then another tri girl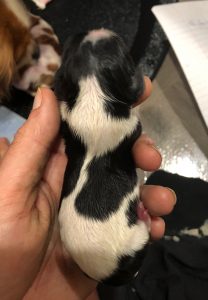 and finally a big Blenheim boy to finish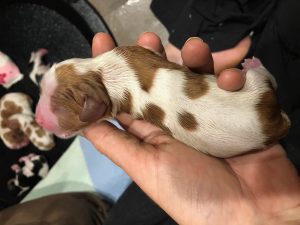 So to summarize: we have 2 Blenheim boys, 1 Blenheim girl and 4 tri girls.  2 boys and 5 girls.   WOW!!   We were only expecting 5….bonus babies!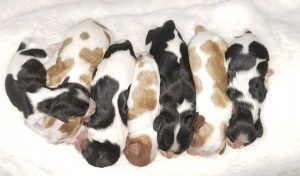 Little girl #4 is struggling to breathe and so we have her in an oxygen tank and i will feed her round the clock till she is strong enough to join her siblings.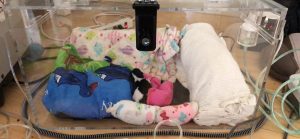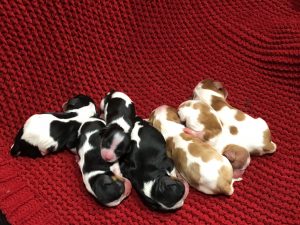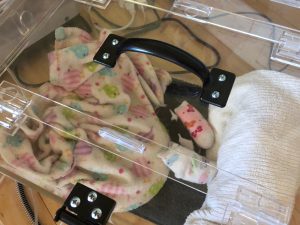 ** Edit **
on the 7th of Aug we lost our sweet baby girl – we had called her "Hope" and she fought so hard to live.  However, she just started to get tired and her little body began to fail her, and despite all of our efforts and hard work she lost her fight.
So we now have 9 beautiful babies – 3 from Arrow and 6 from Paris/Kiss.   <3