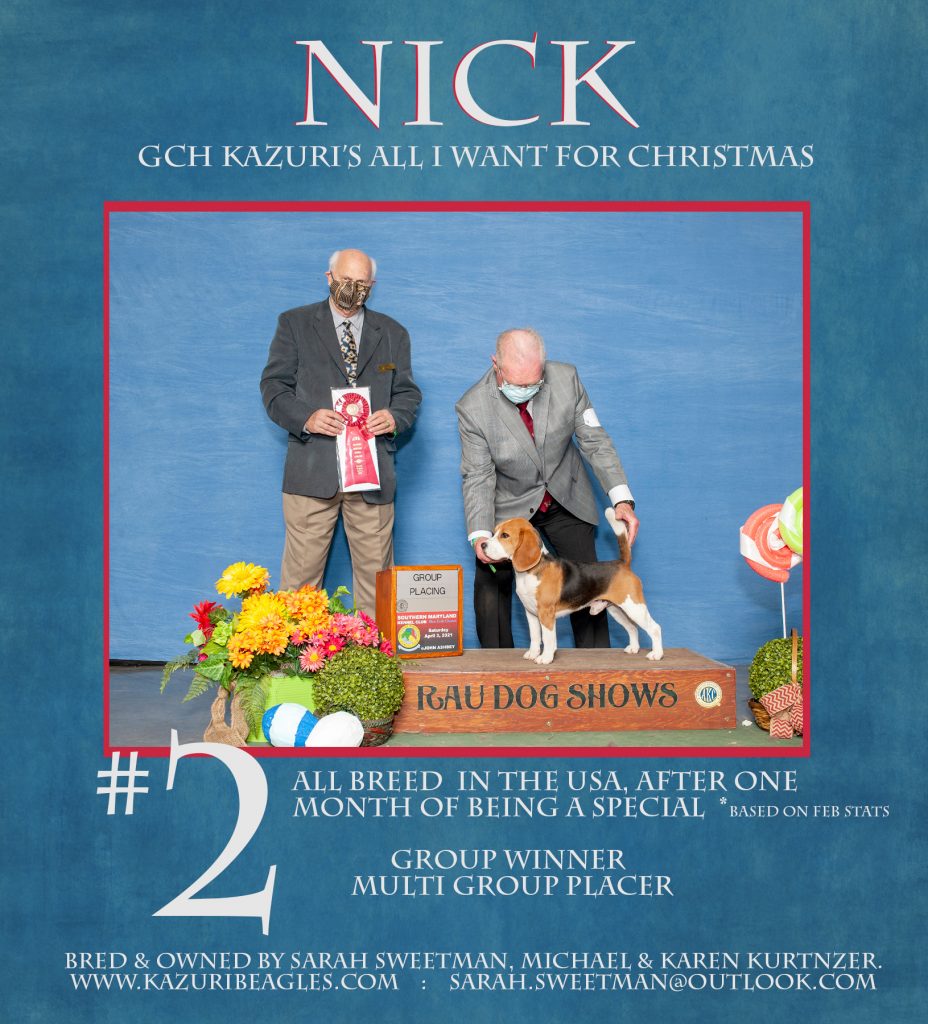 We are SO excited to announce that the February statistics of the "Canine Chronical" shows that Nick is the #2 15 inch beagle in the USA (All Breed points) and #3 15 inch beagle in the USA (Breed points). He is also the #15 Hound in the USA.
He has had group wins and placements under judges such as Mr Raymond V. Filburn Jr, Mr Dana P. Cline, Mr James Mitchell, Mr Thomas Kirstein, Mr John P. Wade, Mrs. Linda Hurlebaus, Mr Allen L Odem and Ms. JoAnne Buehler.
We can't wait to see what the march statistics show, and what the rest of the year has in store for us. This boy certainly makes us feel like all our Christmases have come at once.