We are excited to announce the arrival of Paris and James' litter – they arrived safe and sound on Sunday morning. Everyone is healthy and strong. This litter was whelped and will be raised by my breeding partner Alisha from Lockestar cavaliers. So, there may not be as many regular photo updates – unless I visit 🙂
First came a little Blenheim girl. She was 5.9oz.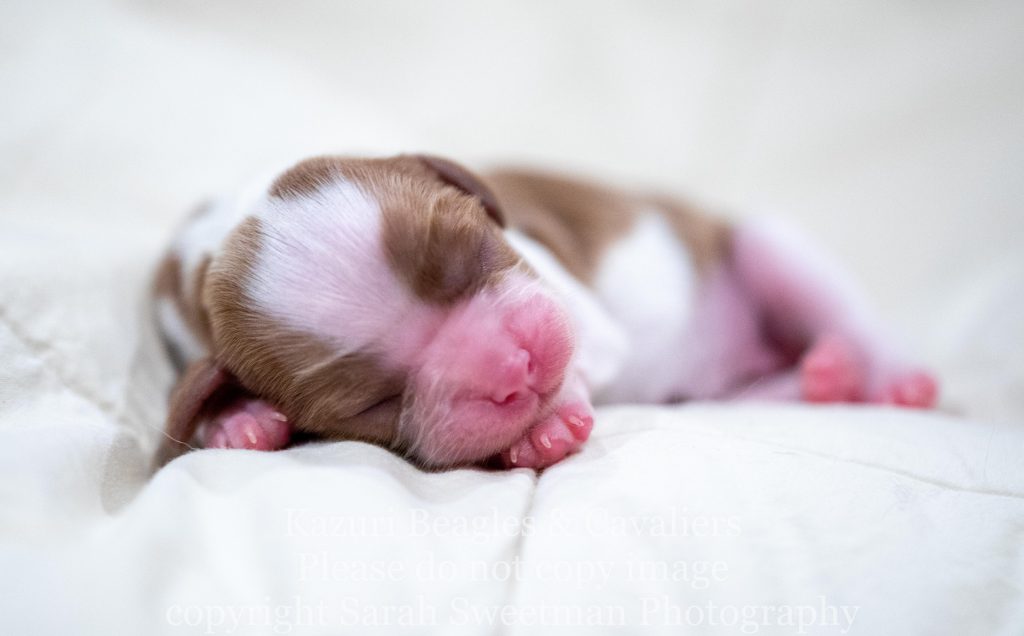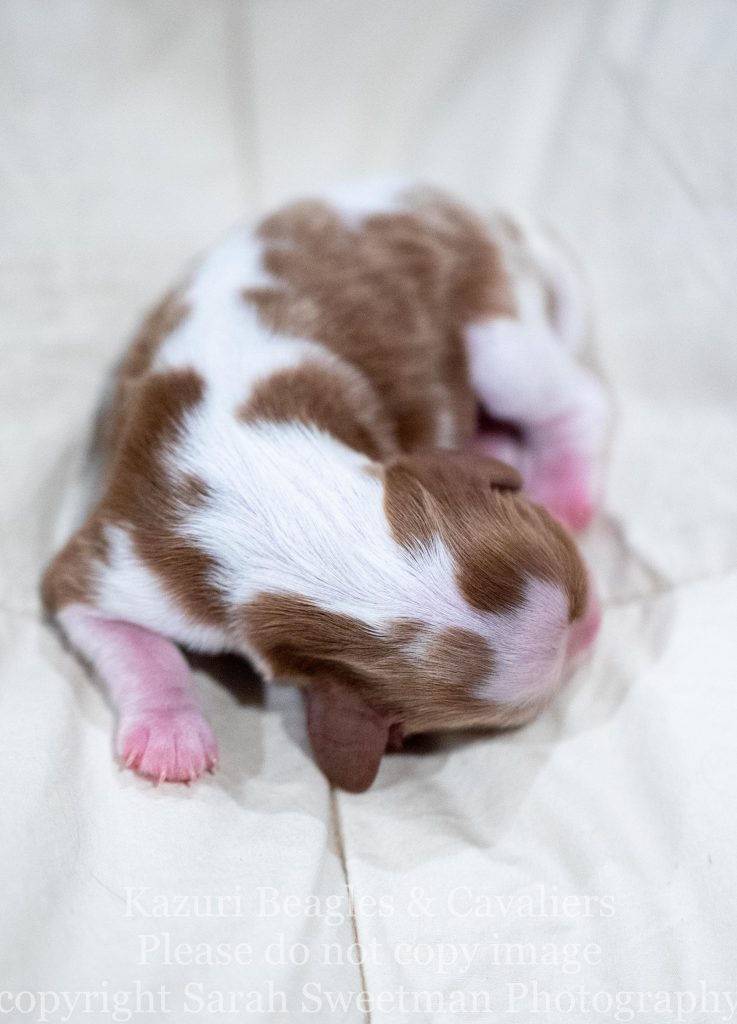 Next came a little Blenheim male. He was 7.5oz.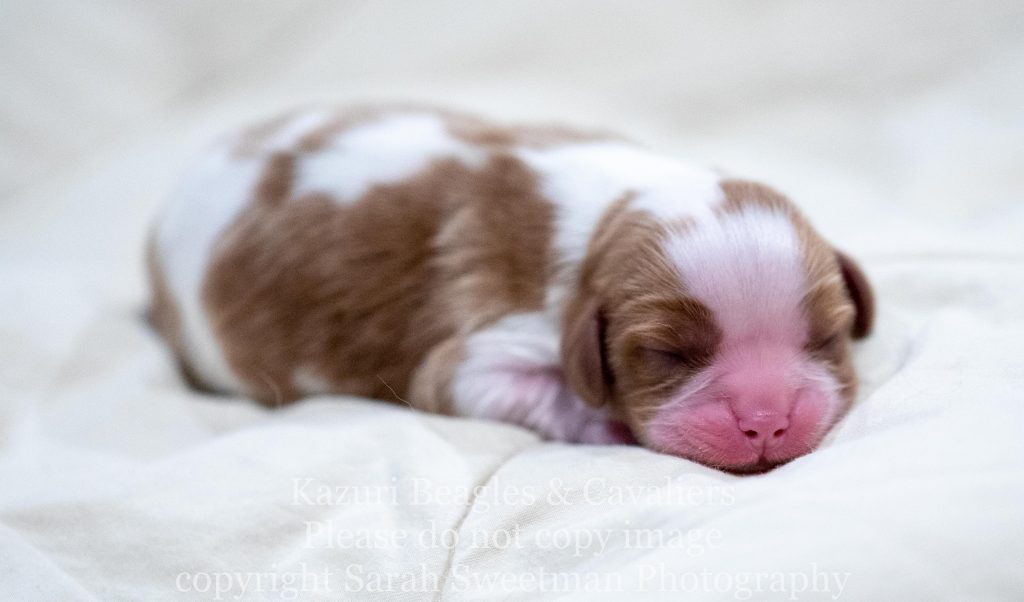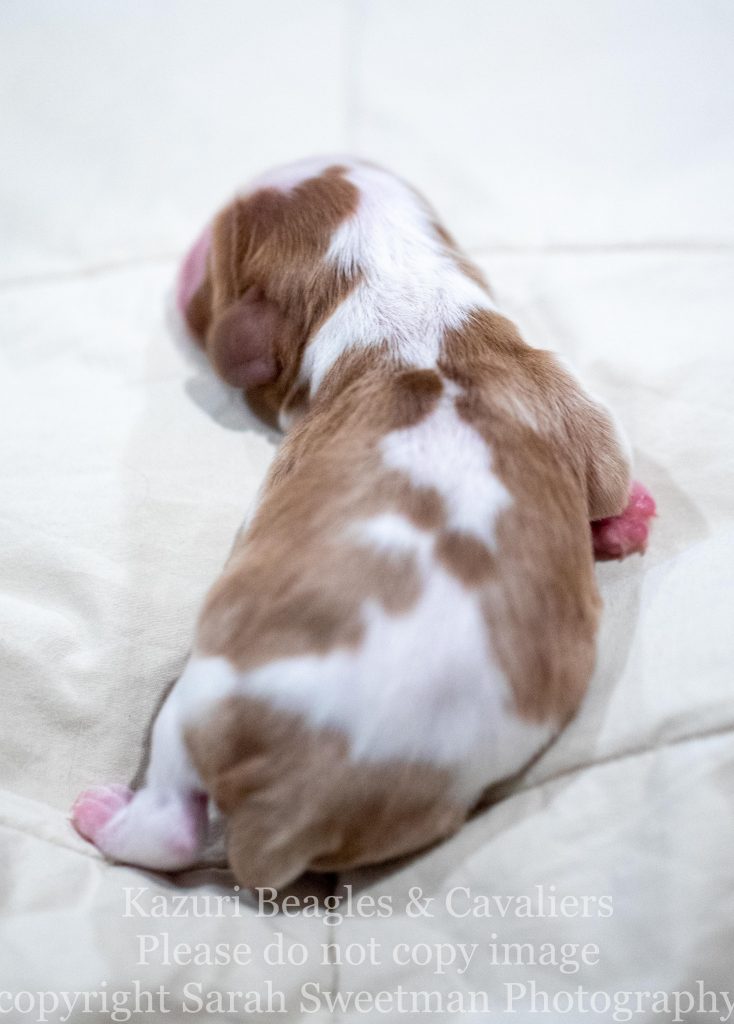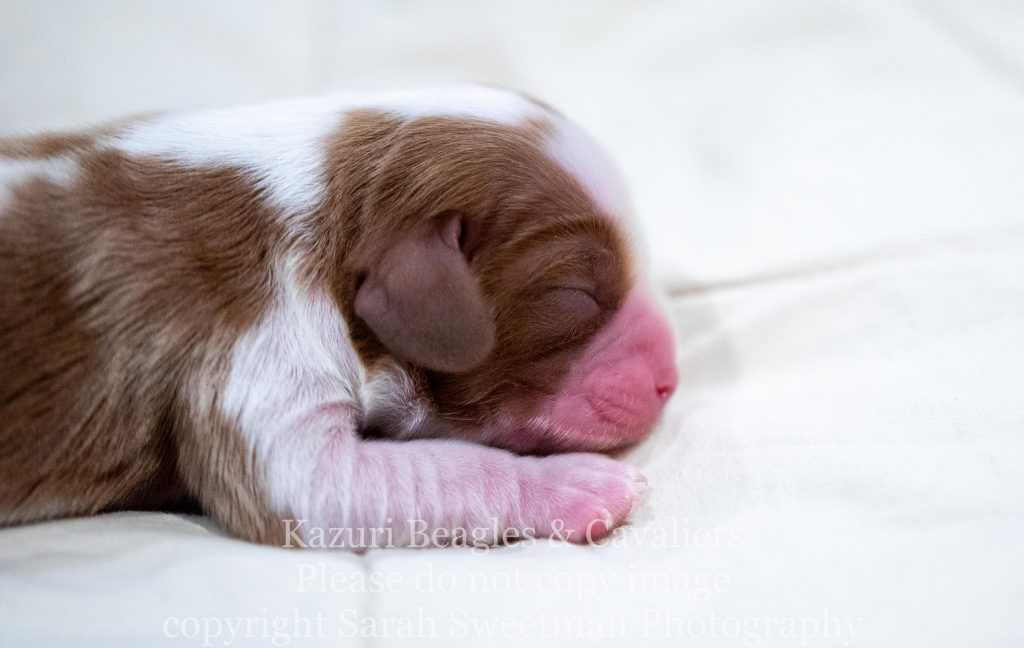 Next we got a tri boy. He was 5.9oz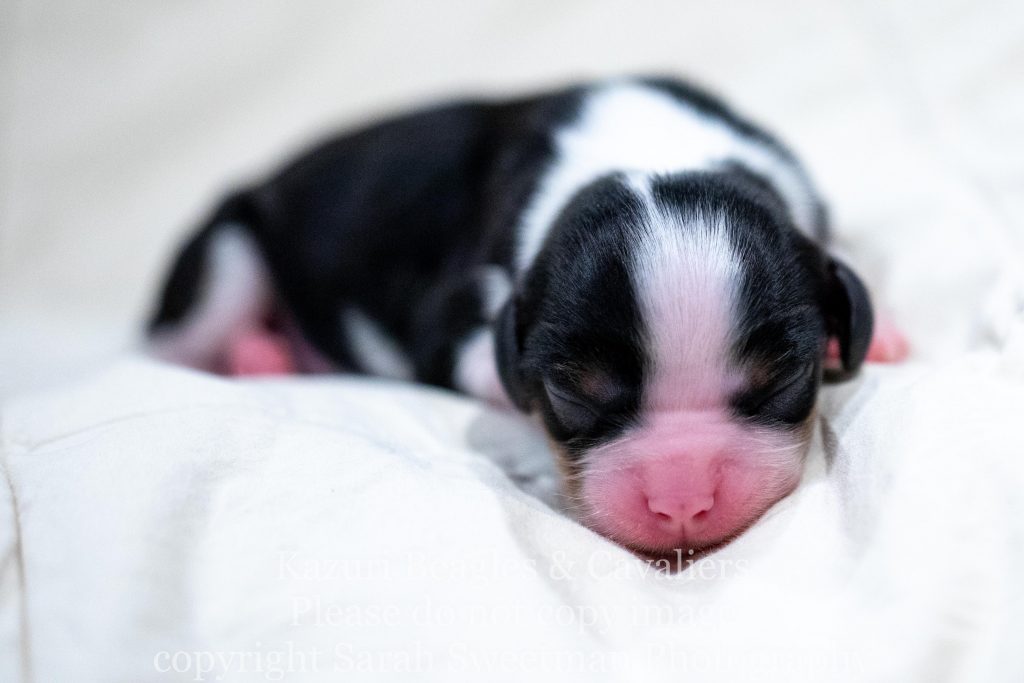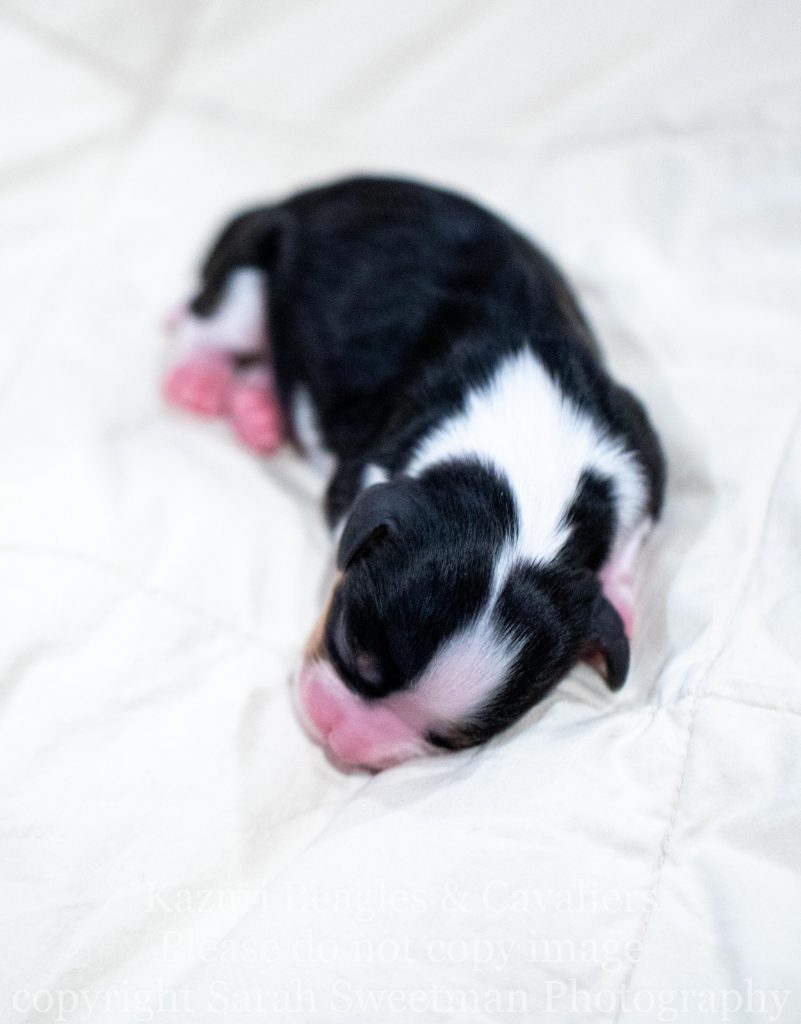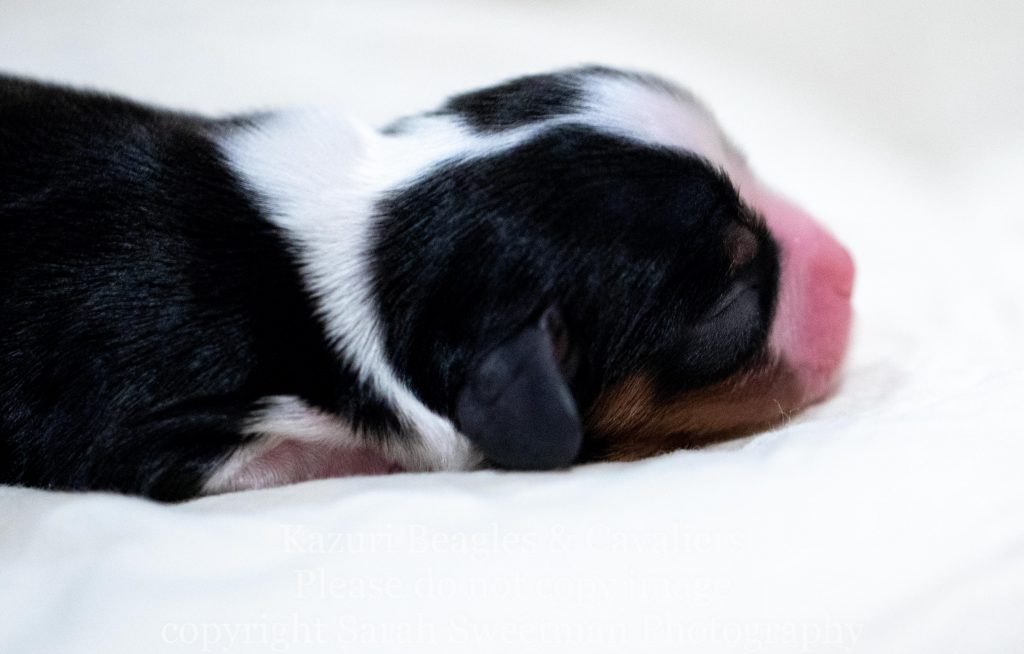 Then we got a little Blenheim girl who was 5.9oz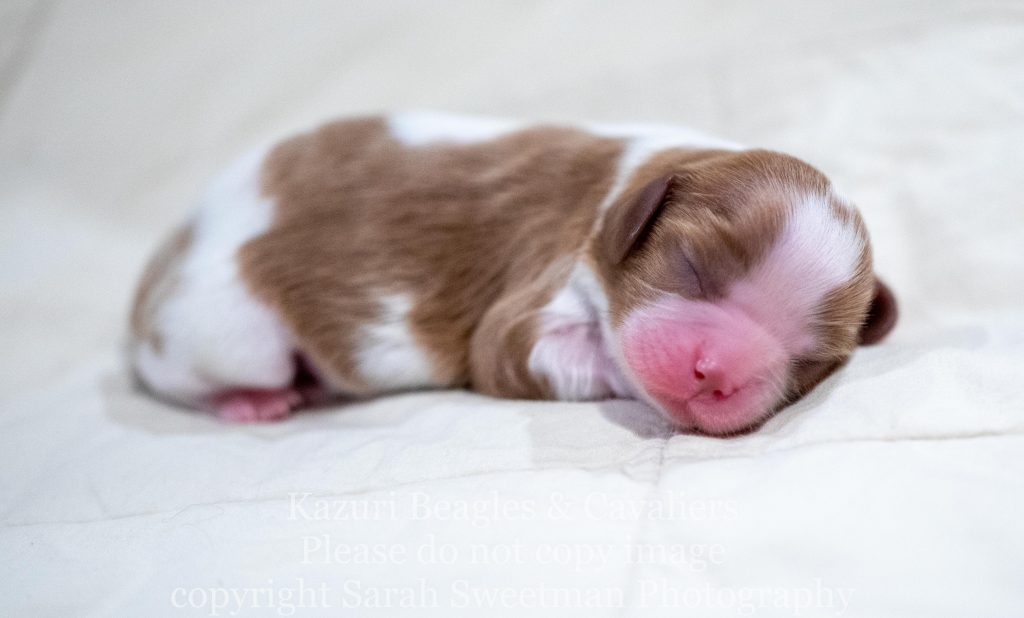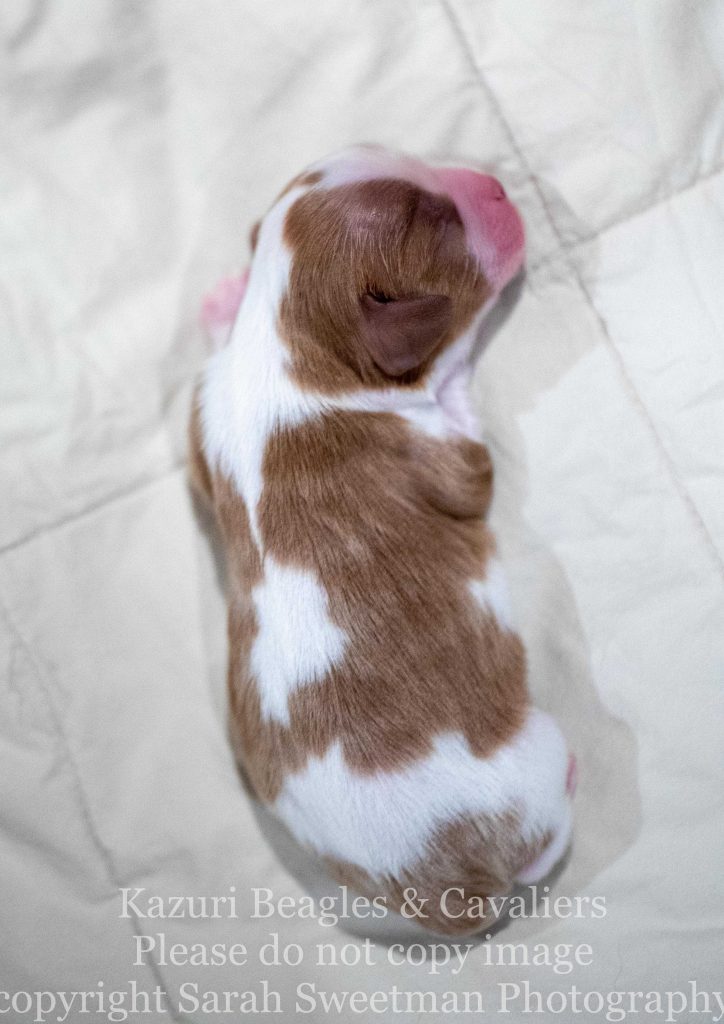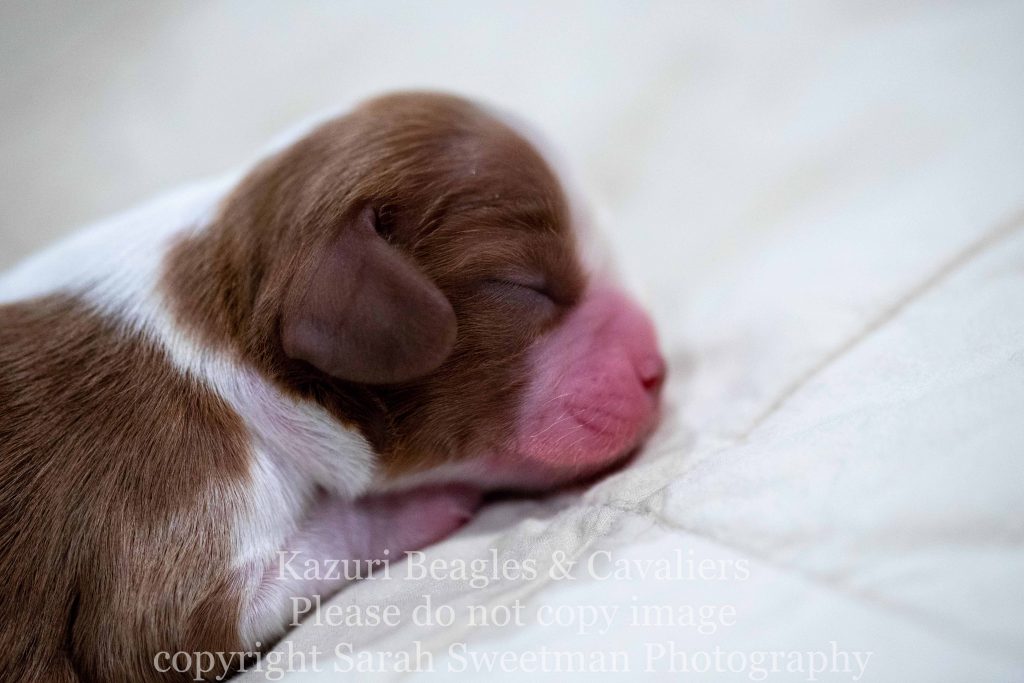 Then we got another tri – this time another boy – 7.4oz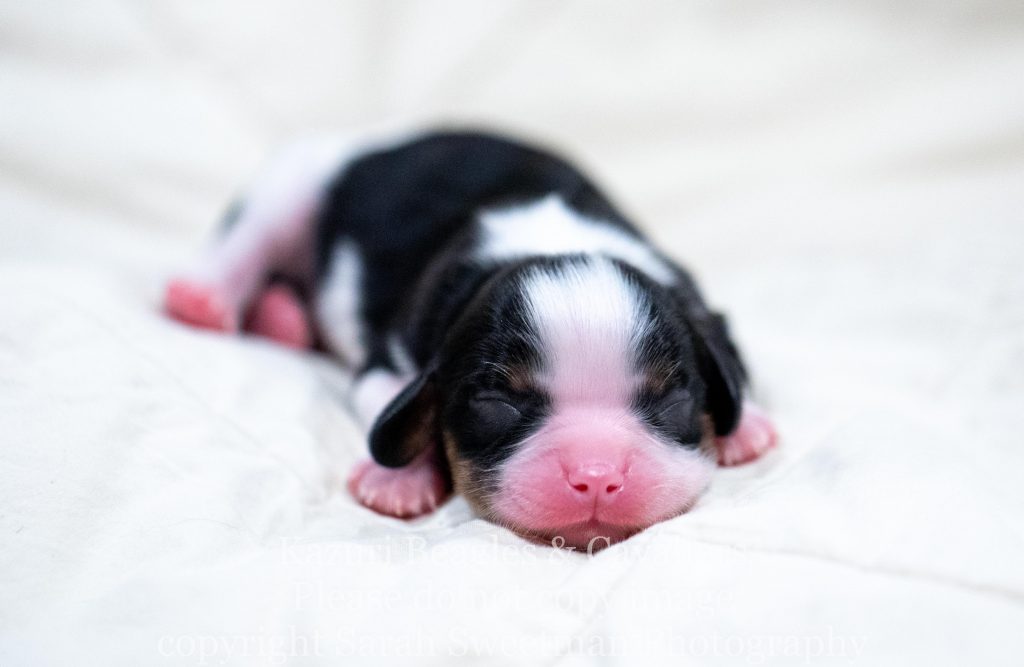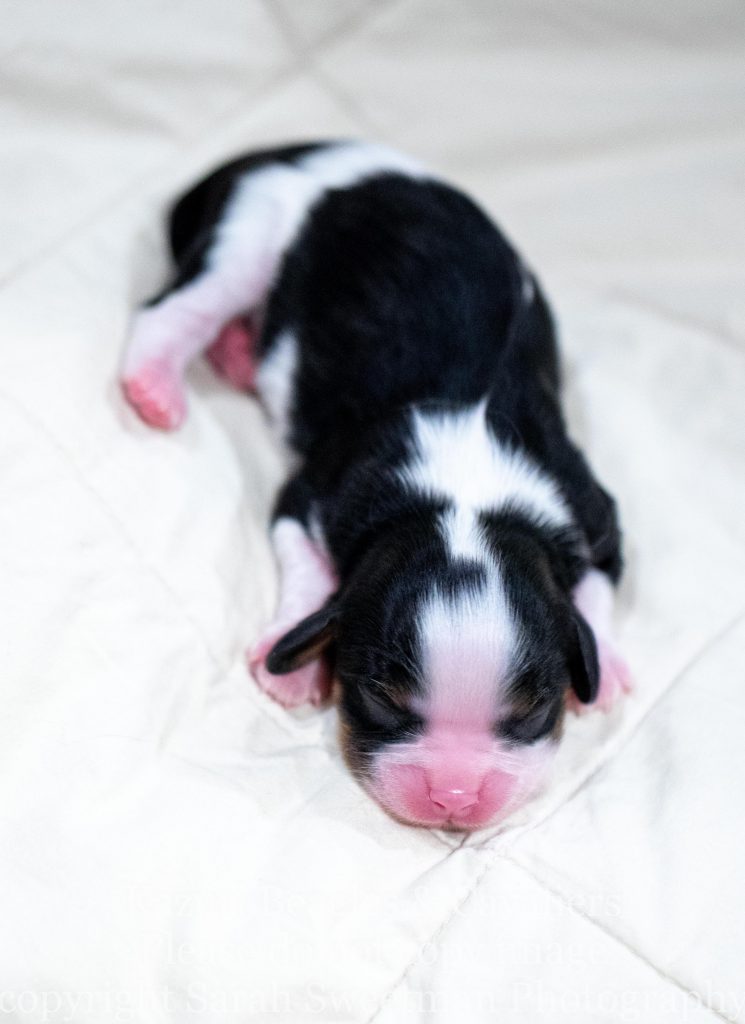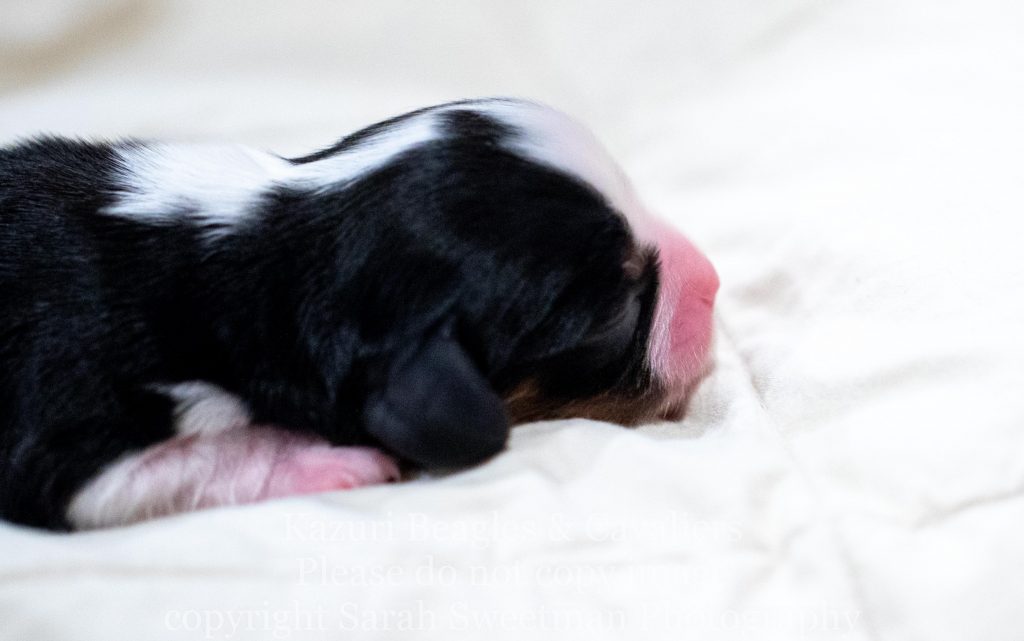 And then lastly a little tri girl – 5.8oz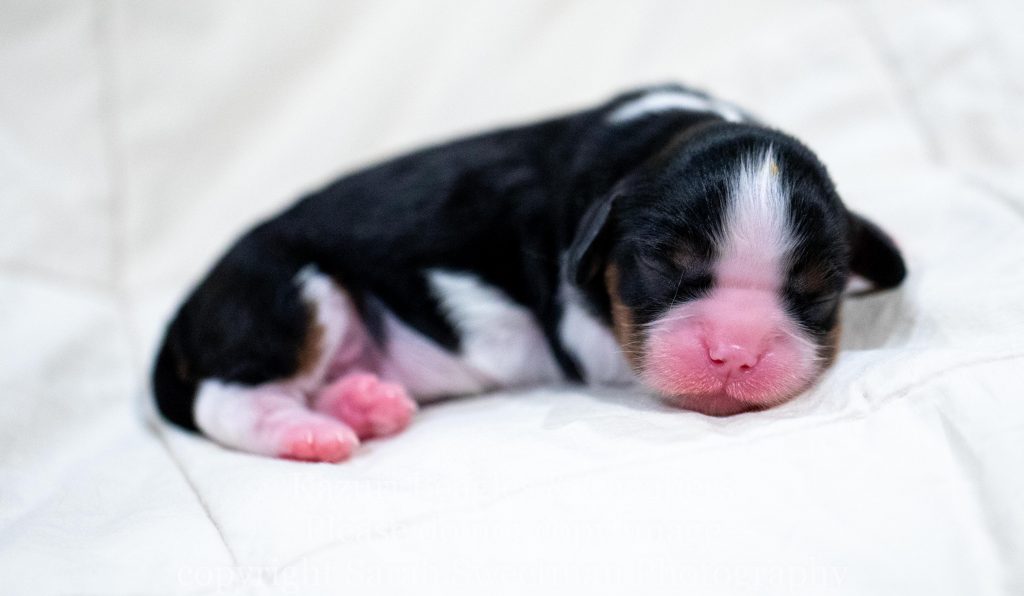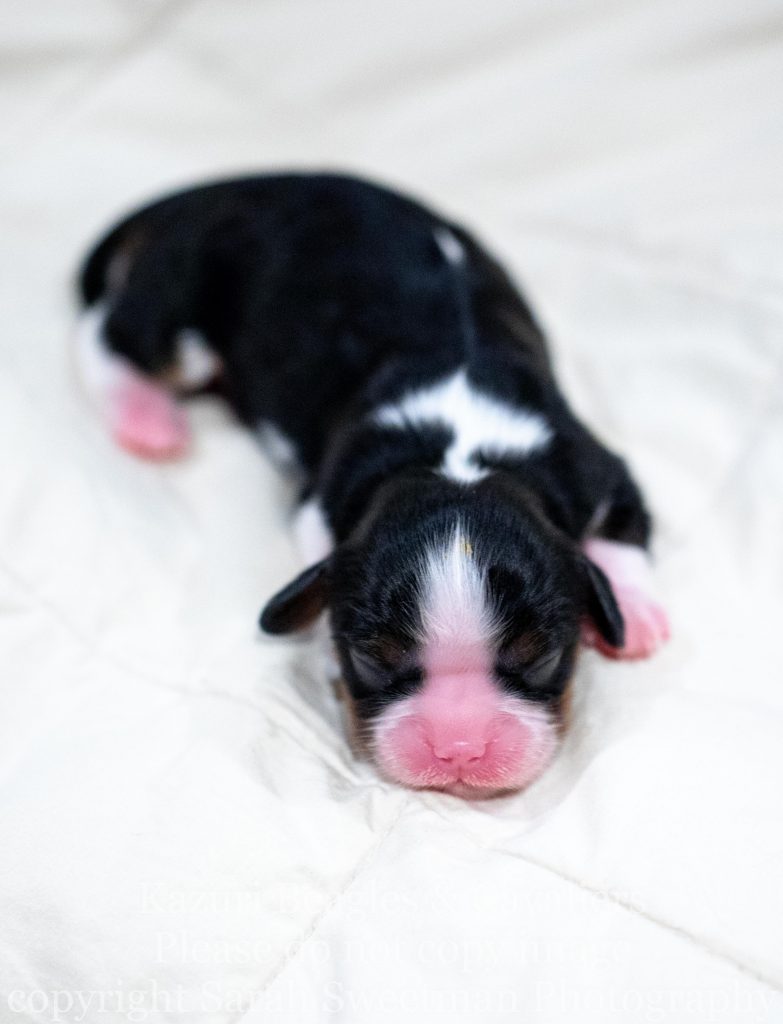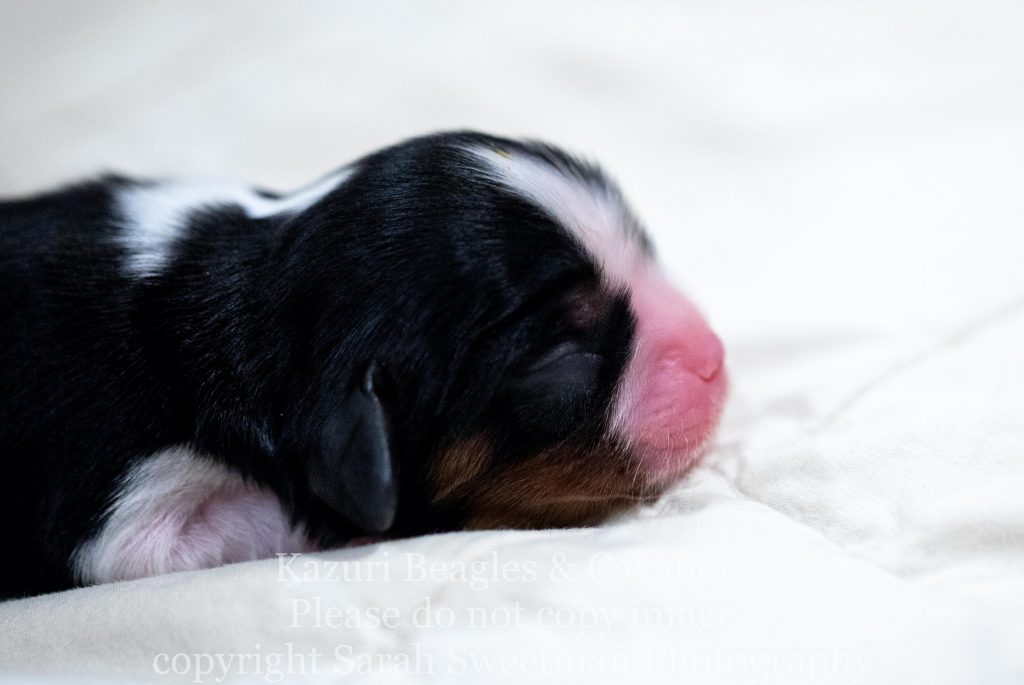 Our perfect set of 6 – 3 boys and 3 girls. 2 Blenheim girls, 1 Blenheim boy, 1 tri girl and 2 tri boys. All puppies are spoken for at this stage.