I wanted to have one retirement litter from Vixen (aka Vickle Pickle – aka Pickle-pops, aka Dobby). She is Nick's mom, but more than that, she has an incredible structure and a temperament that is worth passing on to generations to come.
I chose a stud that passed away a few years ago so we needed to do a frozen semen breeding with her. His name is Bob – CH The Whim's Legato. It is a wonderful old pedigree that I am excited to bring back into my lines.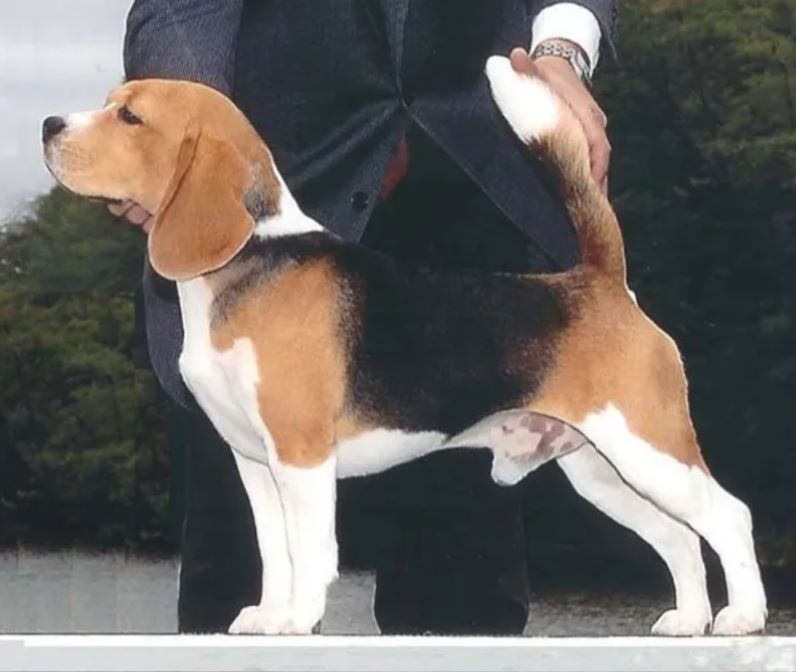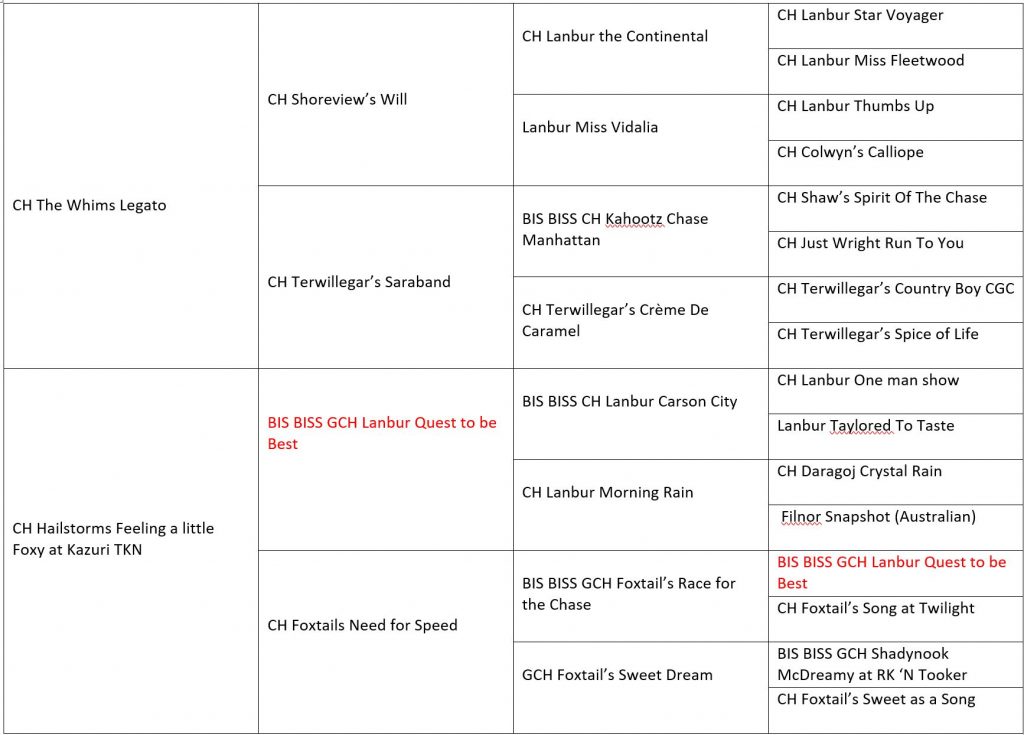 We were a little disappointed to see only 2 on the ultrasound. Better 2 than none, but we were really hoping for a full litter.
I knew I wanted to give her a C-section – in her first litter she had a couple of pups get stuck and I didn't want to put her through the trauma of that again. Nov 23rd was the first date for a reverse progesterone and ultrasound to see if they babies are ready to be born.
Nov 23rd came around and we went to see Dr Thoreson at Klahaya Animal Hospital. Everything showed she was ready, so she went back for her c-section. I was grateful to be able to rub down puppies and see them as they arrived.
Surgery went smoothly – Vixen ended up giving us 2 bonus babies – 3 boys and 1 girl for a litter of 4. She was hiding them really well – she did not look big at all.
I am so thankful to Dr Anders Thoreson and his team for their excellent care of my momma and pups.
Here are some close ups of each baby:
Girl (10.7oz)
Boy 1 (10.1oz) – wide collar
Boy 2 (10.09oz) thin collar
Boy 3 (10.4oz) dot
Mama and babies are all doing excellent – Before Vix was even awake she was trying to lick them and care for them. Once fully awake she started cleaning them. She remembered immediately what she was meant to do. I couldn't be more proud of my sweet girl.
I apologize that no pet pups are available at this time as we are going to take our time assessing this litter very carefully and may end up growing several up. Thank you for your understanding.
I am especially sorry for families waiting for girls as this is another boy heavy litter – I can give you referrals to other breeders at this time as it will be a while (6+ months) before a girl is available from us. We will likely keep this girl since she is Vixen's last daughter.