Both Cavalier King Charles Spaniels and Beagles should have their hearts checks before breeding.
CKCS should go one step further and have theirs checked every single year, since our breed is plagued with a heart disease that can develop over time.
Hearts, while they can be checked by a general practitioner, *should* be checked by a cardiologist. Cardiologists train to hear the difference in the clicks and ticks that hearts make and what these noises make. They are trained to see things on echocardiograms to understand how the heart valves work and blood flows.
To know if your breeder is having their hearts checked properly, check their documentation. Have a look to see what is written. I will show you two examples.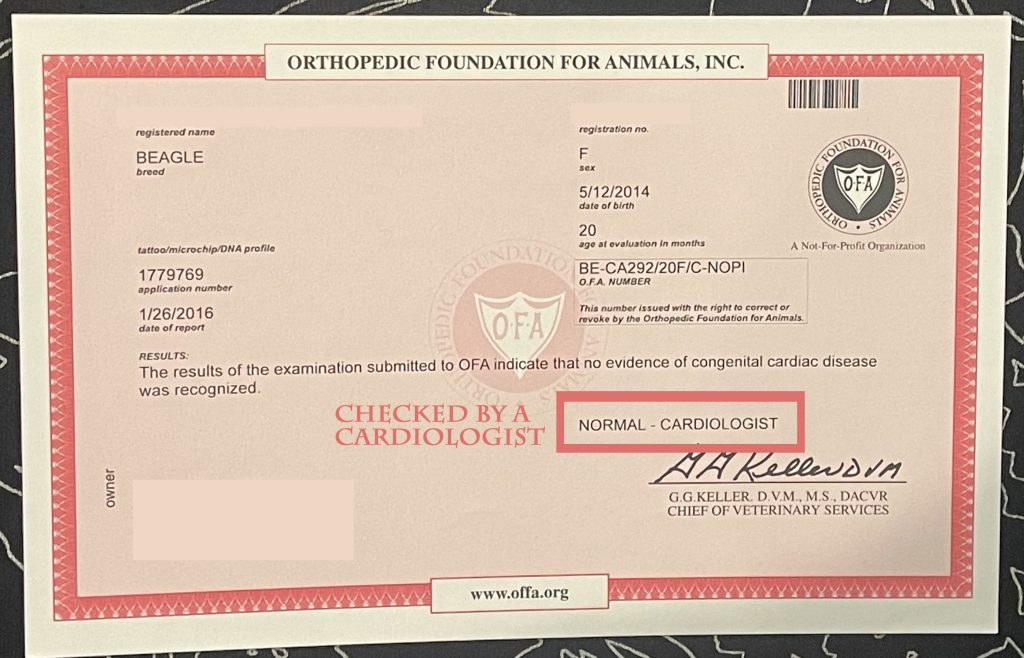 This beagle was seen by a cardiologist as you can see on the bottom right.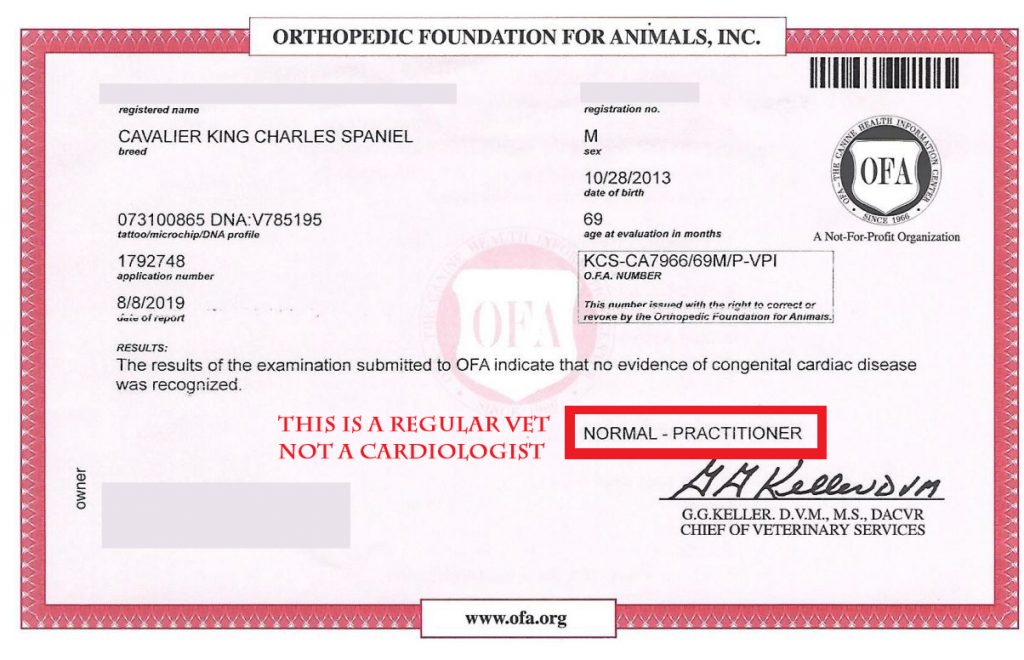 This cavalier was seen by a regular vet (unfortunately).
As I mentioned earlier, heart clearances for cavaliers are only valid for 1 year. If your breeder is breeding dogs that haven't got current clearances, you should ask them why not.
Not every breeder posts the results online – it can get expensive to do so. So, they can just show you the paperwork that would be submitted to www.ofa.org. Below are some examples for you to look at.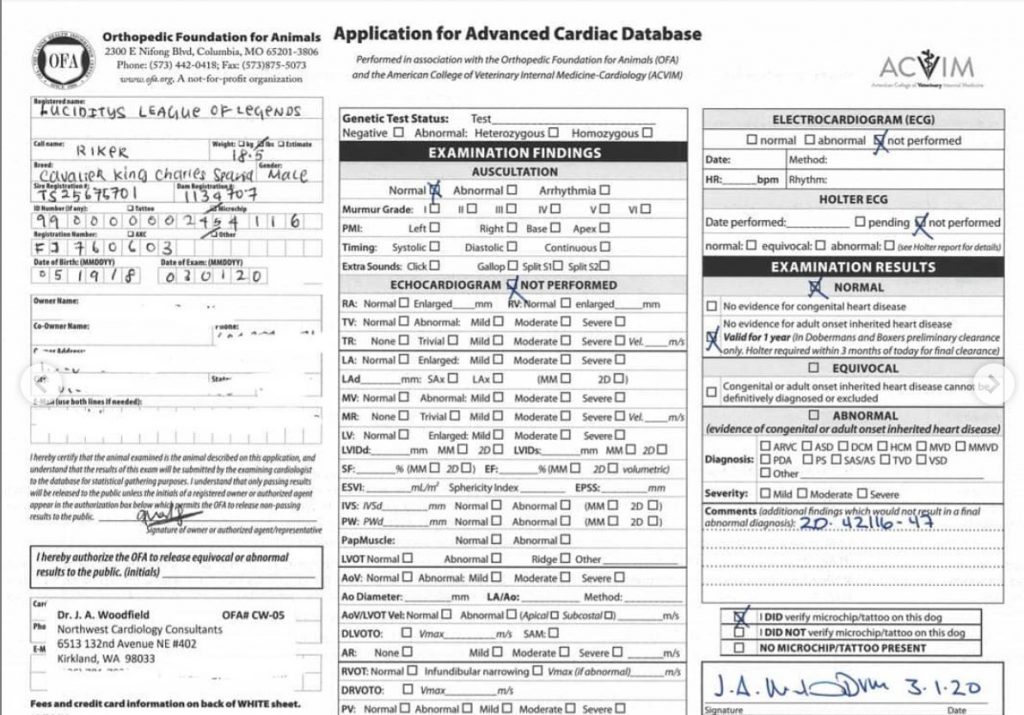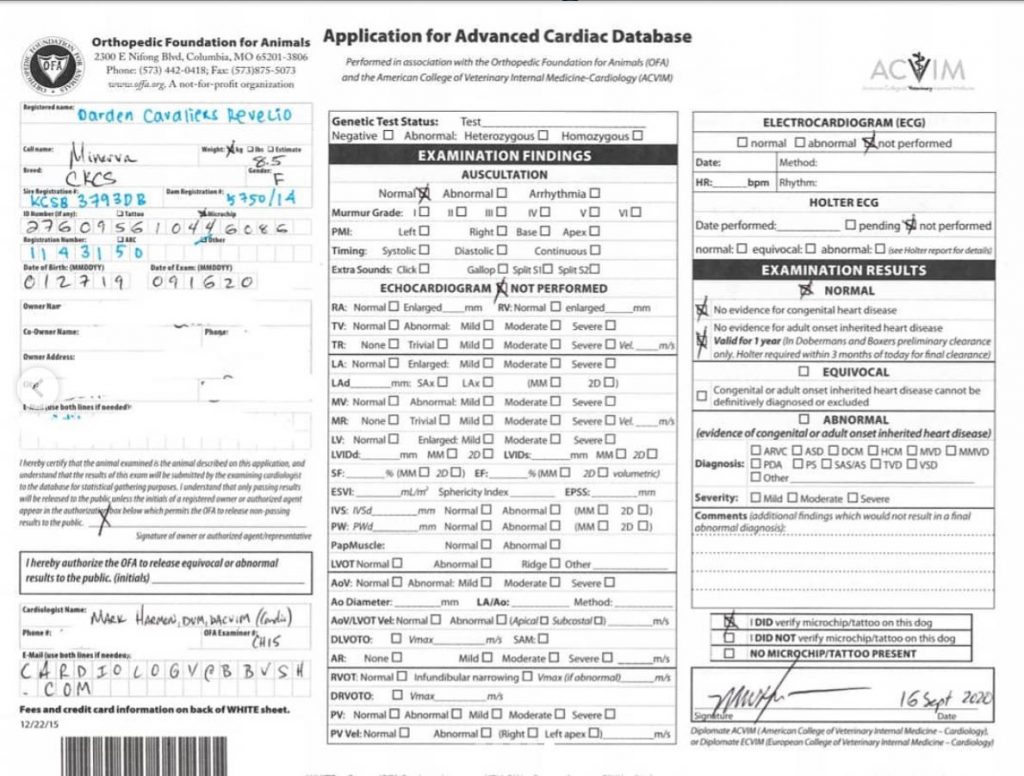 If you want to know more about what a heart murmur is, there is a little video about it here:
I want to say thank you to Su Ann from Lucidity's cavaliers for the inspiration and a couple of the images for this article.