My co-breeder's ( who live in Sacramento) and I are proud to announce that Emmy's litter arrived safe and sound. This litter is particularly special as it was conceived with 22 year old frozen semen from a dog that passed away many years ago – Ben – BIS BISS Kahootz Chase Manhattan. I am amazed at how technology can help us preserve DNA these days. Ben is a very well known dog in the beagle world and I am proud to be able to bring this old pedigree back into my pedigree and all that Ben has to offer.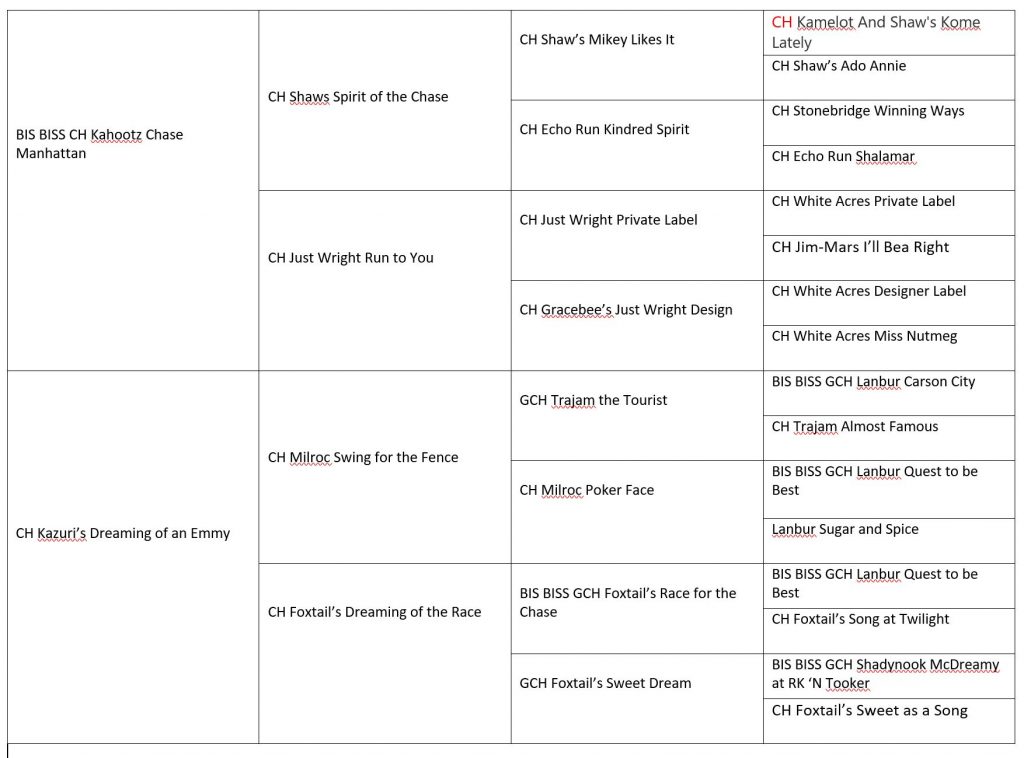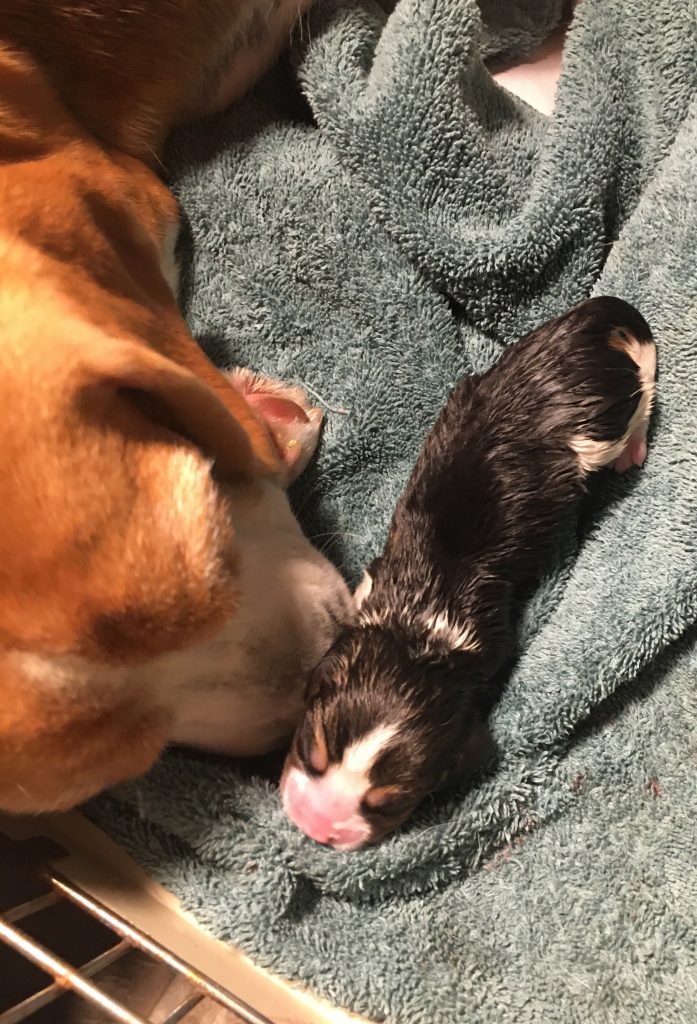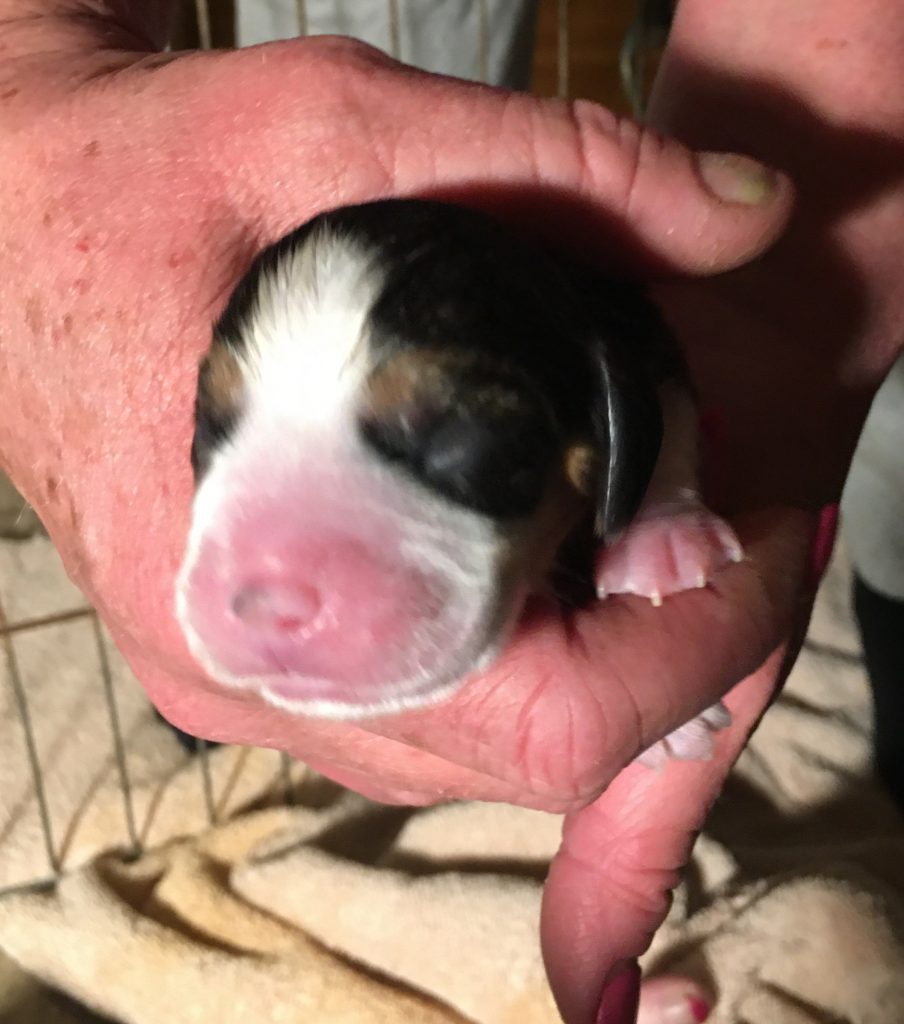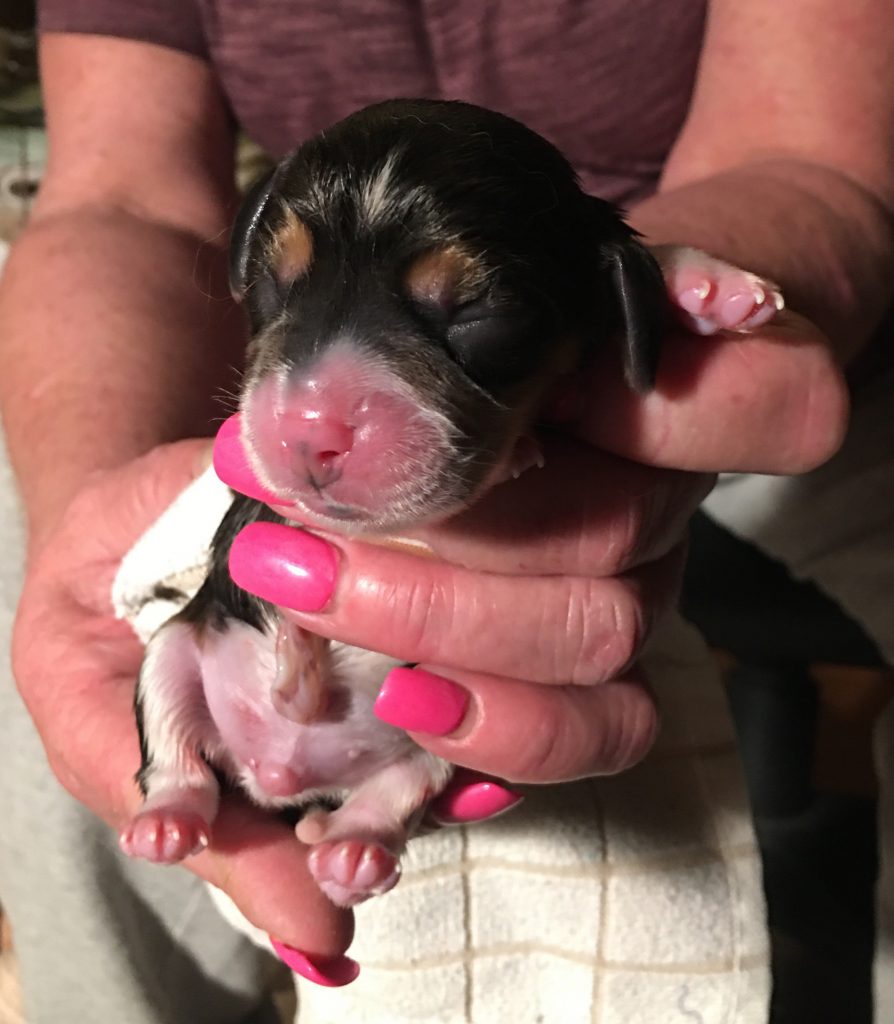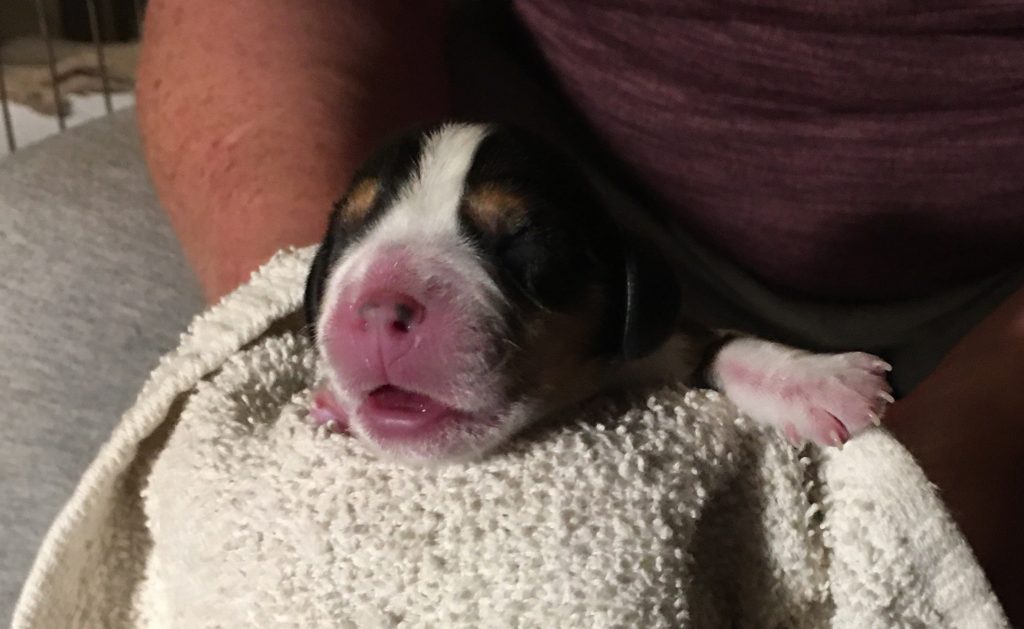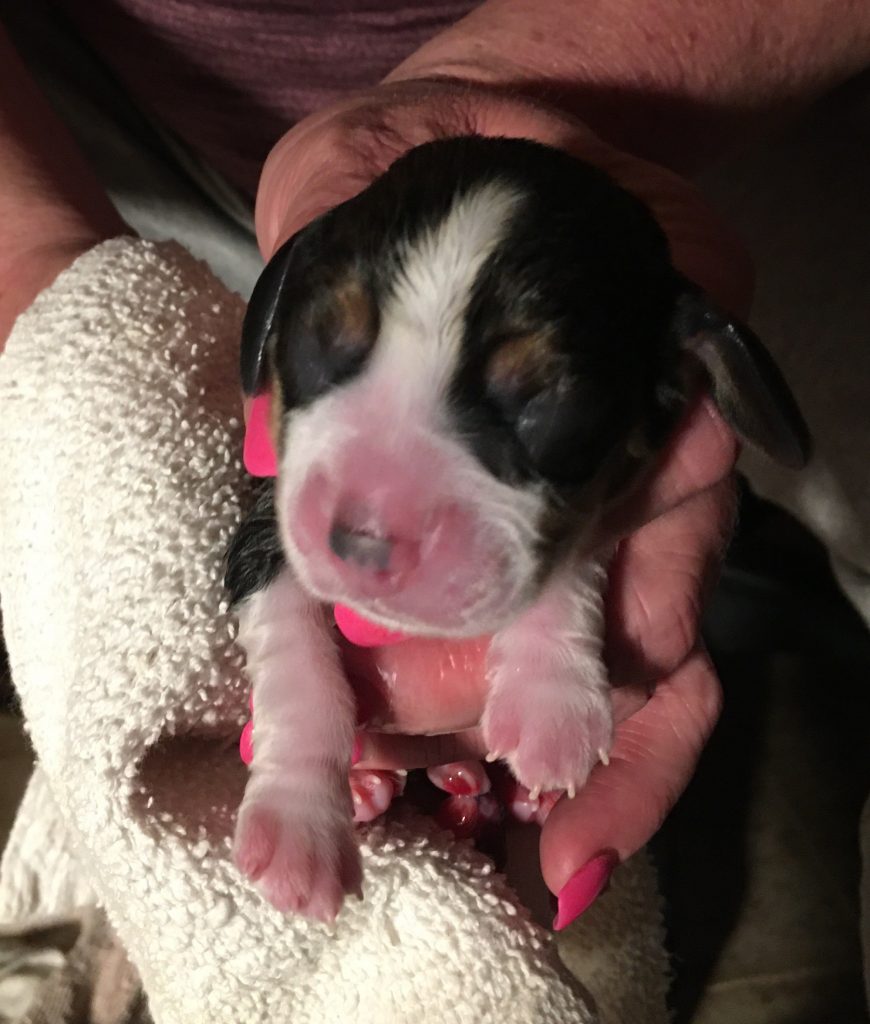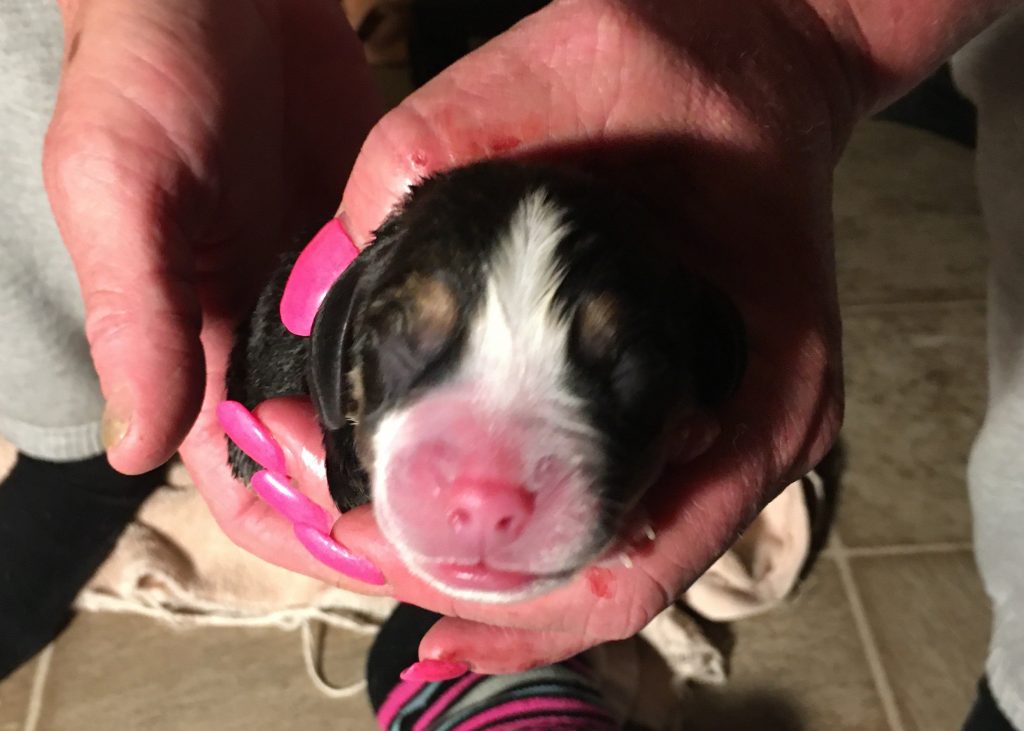 We had thought she was just having 6, so she surprised us with a bonus #7 🙂 4 girls and 3 boys 🙂 Nice job Ben and Emmy <3 Mom and babies are all doing well. Emmy is a wonderful mother and the report is that the puppies are all vigorous and strong. I am so thankful.
At this stage I have no idea if any of these puppies will be available – we are going to take our time with this litter since the bloodline is one we have waited so long for. Thank you for understanding.