I love watching my puppies play – they are a constant source of joy and laughter. I wanted to share a couple of out-takes that I happened to catch this week and share the joy.
The little faded tri boy colliding with my little 6 month old cavalier Summer. No cavaliers or beagles were injured in this 🙂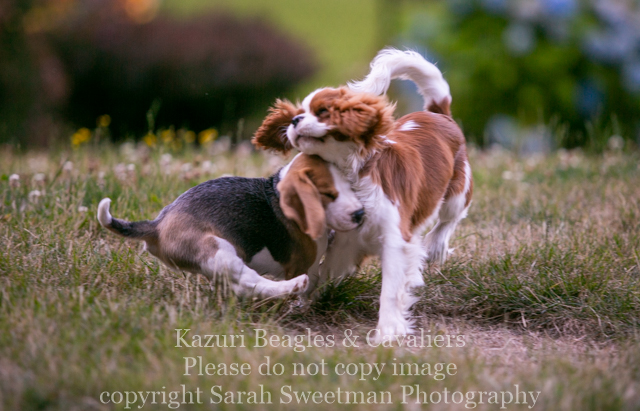 My other out-take was Miss "Katherine" from my Vixen x BJ litter – she was trying to jump onto the back of a chair, but she mis-calculated. Well, you can see the results 🙂
Just like the first image, she was just fine and dandy – but it made for a good giggle for me.
Have a great day everyone!