Arrow's puppies are growing like little weeds. They are starting to explore the puppy pen and we hear little growls and "yips" when they try to play (and by play I mean wiggle and bat each other without coordination)
They had their first taste of food this week and LOVED it. We will start to incorporate more food as they are starting to need the extra food.
Enjoy this weeks pictures
Miss Prada.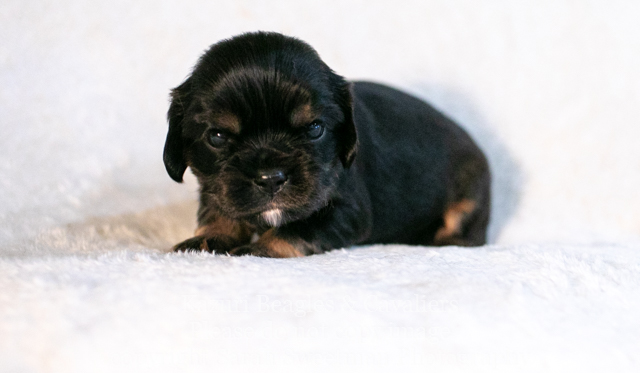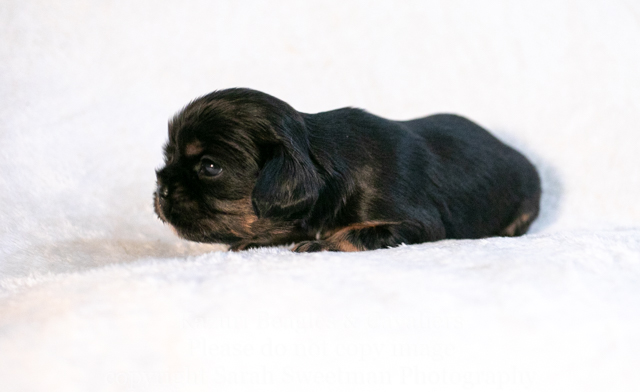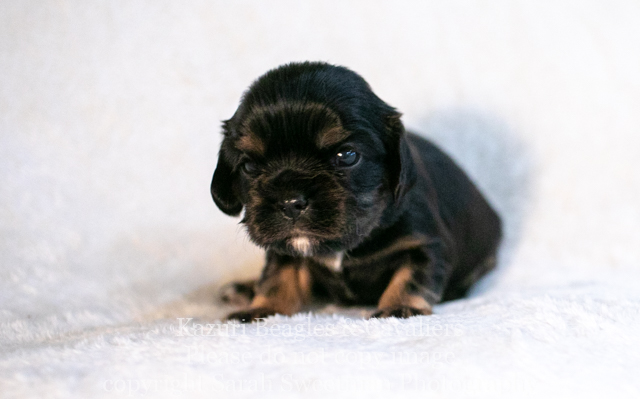 Miss Burberry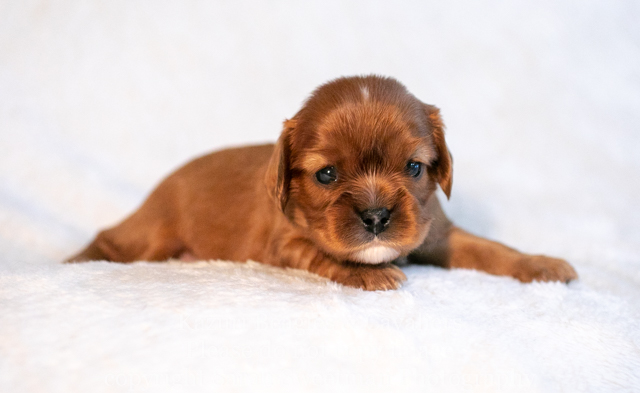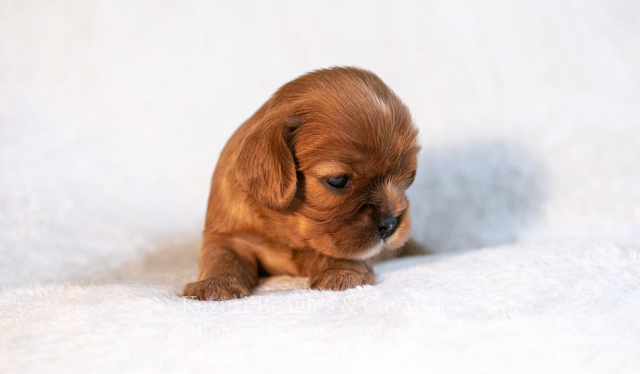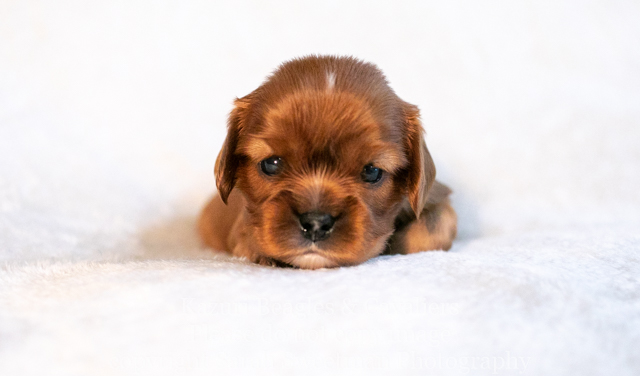 Miss Chanel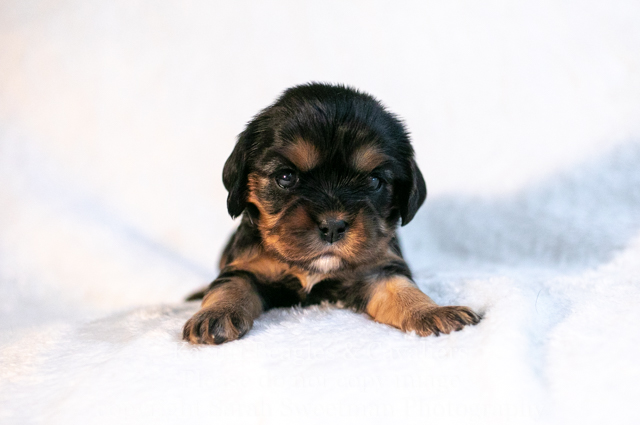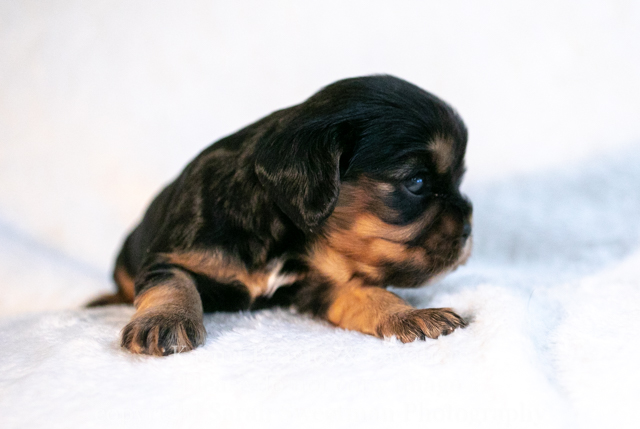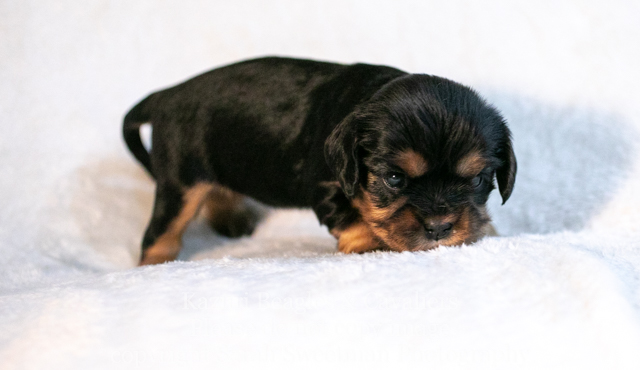 Mr Virgil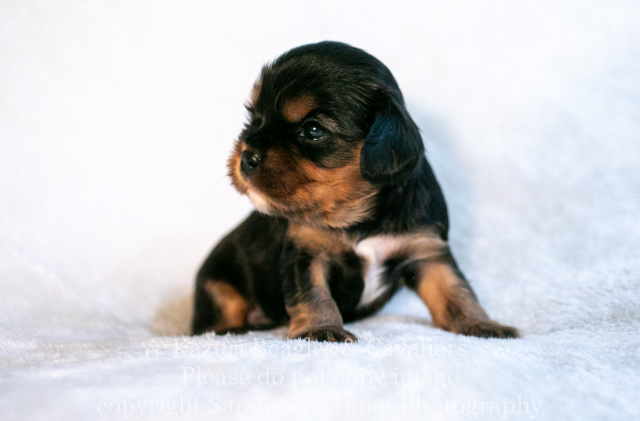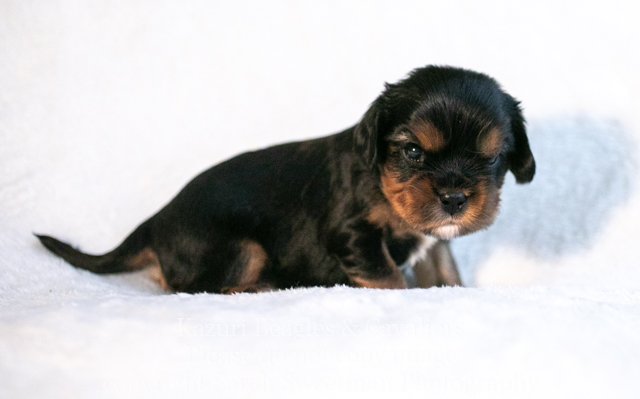 Please note that we are a small, family hobby cavalier king Charles spaniel breeder here in Woodinville which is just north of Seattle, Washington. We have a network of other breeders that we are connected to, so if we dont have a puppy for you, we would be happy to connect you to someone else who might have a perfect furry companion for you.