We are so thrilled to announce, after 3 missed attempts at trying to get her pregnant, that Miss Mia had 4 healthy puppies this morning. It seemed all she needed was a young boy in person 🙂 LOL.
**Please note that these puppies are being raised with my very wonderful and super capable co-breeders Mike and Karen down in Sacramento. I am grateful as doing 3 litters and 15 puppies would be a little much. 🙂 We truly didnt think all 3 litters would take. But I am so grateful all the same.
Congratulations Riker on your first puppies. <3
Here they are:
Boy 1: 11oz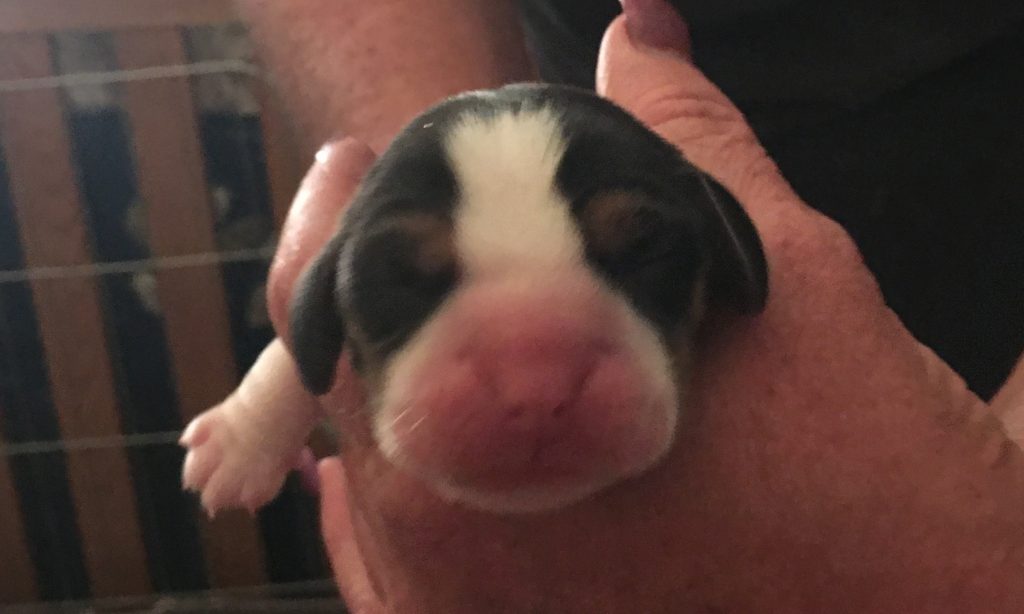 Boy 2: 11.3oz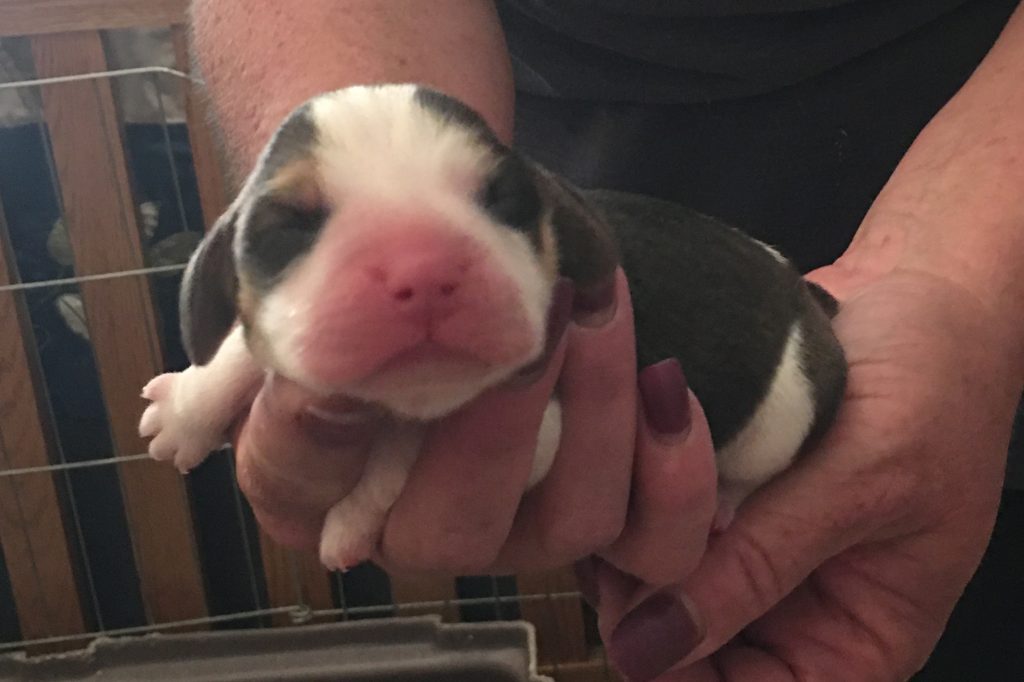 Girl 1: 8.7oz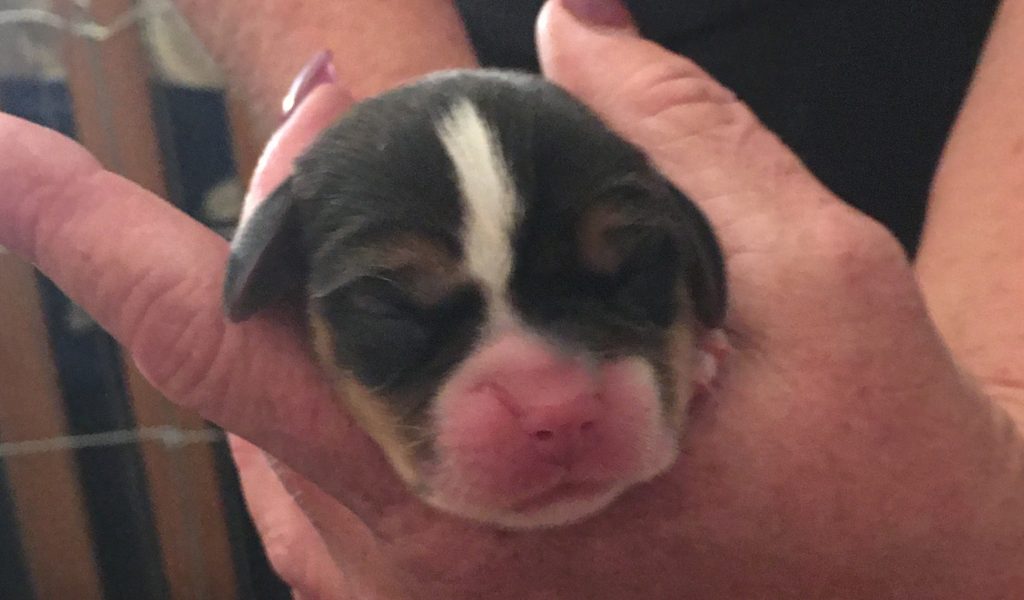 Girl 2: 11.6oz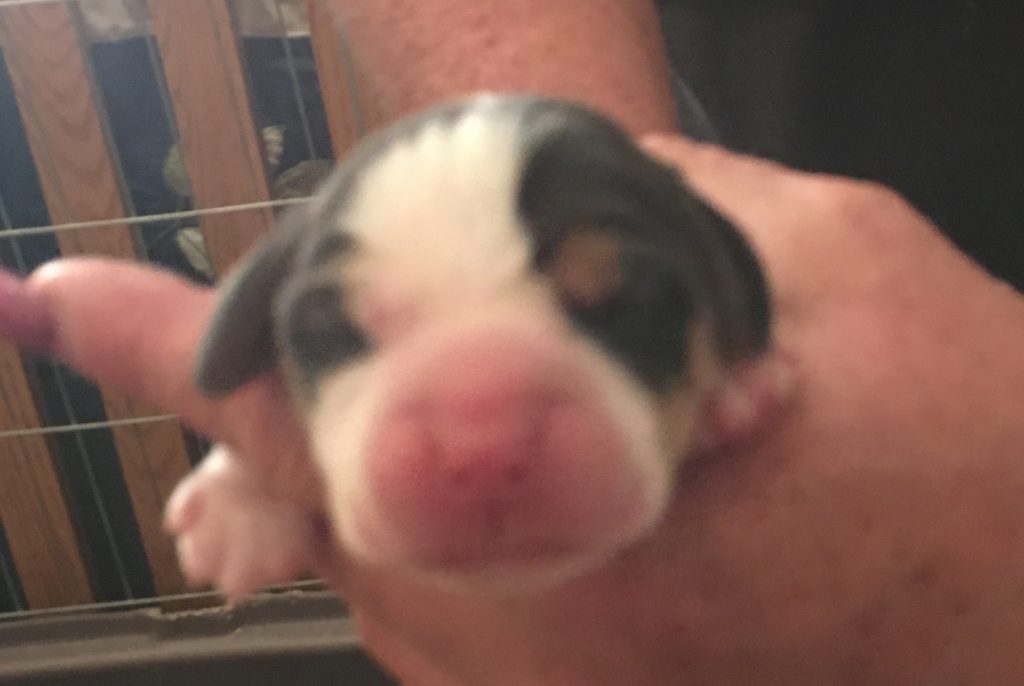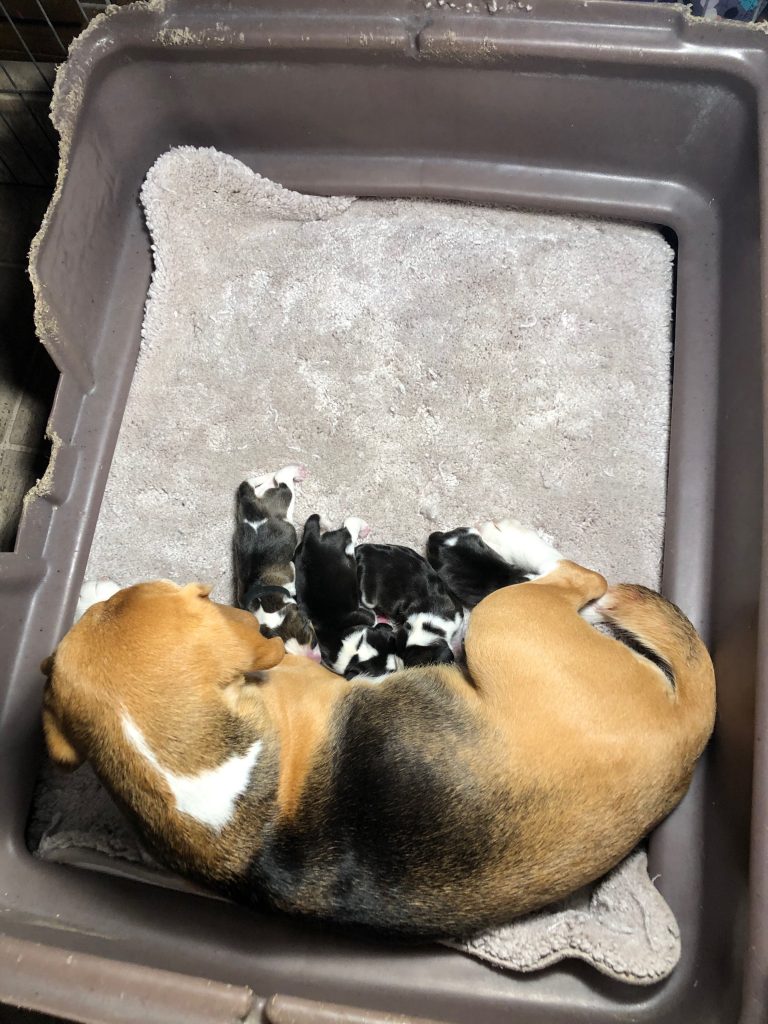 Thank you for your interest in my breeding program. I wont be making offers to any families till closer to 6-7 weeks when I can assess their structure and temperament, and decide which will be staying in my breeding program.
Please note for any new enquiries, that I have approximately a 12 month wait time for puppies at this time.