I am a couple of days late on an update as my wonderful husband whisked me away for a little getaway – while were gone, the puppies were left in the care of my in-laws and they did a lovely job looking after them.
The babies are now consistently pooping in the litterbox (yeah) – they are still hit or miss for wee, but I am grateful the poop is contained 🙂  They are running and jumping and rough-housing with each other – and the chewing has begun.   They are almost weaned and eating food 3x a day.
Next week we will continue enrichment introducing them to uneven balance boards, tunnels and things like that.  Our hope is that they will be confident beagles whether in the show ring or with their forever homes.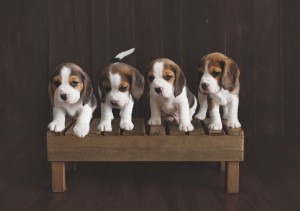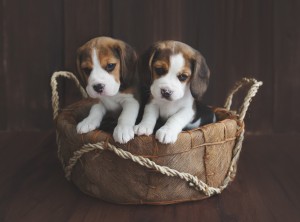 The girls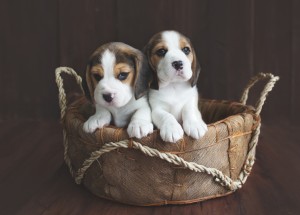 The boys